Jess Wallace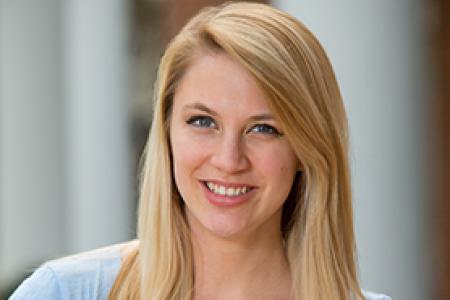 3rd Year
Undergrad
High Point University
Area of Interest
Criminal Law
What advice would you offer to a new incoming 1L law student?
I would tell them to relax. Law school is a busy time and it will help to take a step back to gather your perspective. It is important to stay on top of deadlines, but if you worry too much you will be unhappy in the long run. As long as you do your readings, do your assignments, and do your best, everything will be fine.
Why did you choose the College of Law?
I am not just a number at FSU Law. My professors genuinely try to get to know me and help me be successful. I feel encouraged to collaborate with my classmates and make friends instead of confining myself to the library alone. The support system is really one of a kind.
What makes our alumni network special?
Many of our alumni are still directly involved with our campus and students. It is unique and special to be able to reach out to our alumni and be able to meet with them one-on-one to get words of advice or even networking opportunities.
Why do you want to be an attorney?
Being an attorney is, to me, one of the most respectable career paths. I do not want to be an attorney for the money or prestige, but rather for the good that you can do for society. I hope that I can put my passion for the law to work through criminal prosecution and make a valuable contribution to our community.
What has been your favorite course or who has been your favorite professor since starting your legal education?
I thoroughly enjoyed my Torts class with Professor Ziegler. She is extremely accomplished in her field and is approachable during and outside of class (no matter how intimidating she may seem). She was able to stimulate my interest in a class that I thought I would hate and I can't thank her enough for that.
Which College of Law organization stands out to you and why?
The Association for Criminal Justice stands out to me because of how closely it aligns with my career goals. I am able to connect with alumni involved in criminal law and build a network that will allow me to be successful in my later career.
Email
jew16b@my.fsu.edu