This certification is in development and will be launching soon!
With a keen focus on practicalities, this certification's course describes the key business and legal considerations associated with perhaps the biggest trend in the investment management industry today: the delivery of institutional quality private equity, credit, and real asset exposures into individual portfolios.
Enrollees will learn how to develop, market, and deliver products tailored to specific individual investment channels (including the intermediary, RIA, and ERISA markets); how the major structures (feeder funds, 40 Act funds, BDCs, and REITs) compare and contrast for meeting the issuers' AUM and fee goals; operational and regulatory implications of various structure and offering methodology choices; and the real-world partnering and strategic options available to managers to meet their capability and bandwidth gaps.
In addition, enrollees will have access to an extensive library of related educational videos provided by iCapital, covering topics such as integration of private markets positions into individual portfolios and how financial advisors evaluate competing "alternative" products. 
Course 
Practical Approaches to the Individual Market for Private Fund Managers
Mass affluent investors are expected to allocate $10 trillion to private equity, credit, and real assets funds over the next several years. This course focuses on the practical opportunities and choices this flow creates for institutional and retail asset management firms, as well as intermediaries and distributors. It covers:
How the major private markets strategies map to financial products with broad investor eligibility and appeal
Newly developed fund features that address key issues, like liquidity and deployment in defined contribution plans
How key legal choices relate to product design, costs, distribution strategy and channel selection
Fee optimization given structures, distribution strategies, and target markets
Minimizing operational disruptions and regulatory burdens   
Practical approaches to filling capabilities gaps: outsourcing, partnering, and technology platforms for product creation, marketing, and sales
The diminishing economics across the traditional investment advice industry make rapid adoption of private markets products very attractive for most members of the ecosystem.
Professionals who would benefit from this course include institutional and retail investment management executives and lawyers, including:
Private equity, credit, and real asset managers' executives and counsel 
Traditional public market product manufacturers and distributors
Intermediary, RIA, and gatekeeper origination, compliance & diligence teams 
Law firm fund formation attorneys 
This course is coming soon!
---
Instructor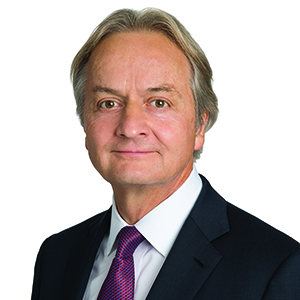 Bob Rice
Founder and Managing Partner
Tangent Capital Partners
---
Frequently Asked Questions
Who should enroll in these courses?
These courses are ideal for lawyers in fund creation and private market departments, asset manager executives, product structuring and financial services professionals, product managers, investment and management consulting firms, and financial journalists.
How are the courses graded?
Courses are offered on a pass/fail basis. Learners must participate in the online check-in with their instructor prior to the final assessment and must score at least 75% on the final assessment to complete each course.
In these completely virtual courses, how will I interact with others?
The innovative learning format of these courses allows hardworking professionals to conveniently meet, collaborate, and network with other business professionals. Discussion boards and check-ins with the instructor will allow for engaging conversations. We also encourage learners to join the Stoops Colab Community to further engage with other learners, instructors, and the community.
Can I use the information obtained in these courses as legal advice?
The information provided in each of the above courses does not, and is not intended to, constitute legal advice. The course information serves educational and informational purposes, but the Stoops Center of Law and Business expressly disclaims all liability with respect to actions taken or not taken by course participants based on any or all of the information or other content provided by these courses. 
---
Disclaimer: Please note that participation in the Alternative Investment Structures Certification program (a) will not result in a degree from, alumni status with, or earned credit at Florida State University or FSU College of Law (or, to FSU's knowledge, any other institution), (b) will not be recorded on a Florida State University or FSU College of Law transcript, and (c) does not guarantee or suggest that a participant will be admitted to Florida State University, FSU College of Law, or to any other university or institution.
title-inside title-centered
2