You can change lives and pave the way for future FSU Law students! 
Your investment in scholarships benefits the College of Law in many ways, including:
Enabling Florida State to recruit and retain talented students from around the globe
Offering legal education to first-generation lawyers and individuals with financial obstacles
Allowing students to pursue public interest careers
Increasing the value of a law degree from FSU
---
You may invest in scholarships in the following ways:
Funding an annual pledge of $1,000 (+/-) per year for five years
Creating a named spendable fund for a minimum of $3,000 per year for five years
Contributing to a Book Award of $3,000 per year for five years
Establishing an endowed scholarship for a minimum of $5,000 per year for five years
Establishing a Living Legacy Scholarship by including FSU Law in your estate plans (bequest, IRA designation, life insurance beneficiary, etc.) and funding your named scholarship with an annual pledge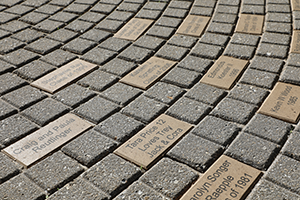 Pledges of at least $25 per month for five years receive an FSU Law Legacy Brick! Personalized bricks can include your name, class year and/or a short message, and will be installed in the walkway around our James Harold Thompson Green. For more information about giving and the Law Legacy Brick Program, please contact the Office of Development and Alumni Affairs at alumni@law.fsu.edu.
---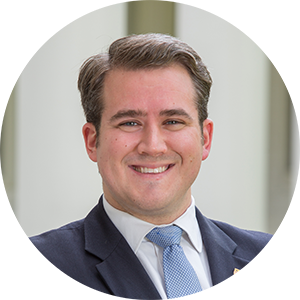 Michael Hoffman, Class of 2018
"Law school is a significant commitment, and facing a mountain of debt can be daunting when selecting which university to attend. Seeing the investment that the FSU College of Law was willing to put into my future with a generous scholarship brought me more than just peace of mind - it was exactly the vote of confidence I needed to light my path toward becoming an attorney. Florida State is one of the most inclusive and eye opening institutions I have ever had the good fortune of being a part of, and I have never second guessed my decision to come here."