FSU Law Real Estate Conference
---
FSU Law Real Estate Conference
Being rescheduled to a date yet to be determined.

​TRANSIT-ORIENTED DEVELOPMENT: TRANSFORMING FLORIDA
This one-day conference will feature experts who are at the forefront of the transit-oriented development (TOD) that is transforming Florida. Speakers include the CEO of Brightline Trains, the chief economist for the Florida Chamber of Commerce, transportation directors for Orlando and Miami-Dade County, attorneys, developers, other transportation executives and directors, and academics who are working on projects reshaping our state.
CLE and CEU approval pending. Free rides on Brightline trains to and from conference available. See below for details.
​


 
CONFIRMED SPEAKERS/PANELISTS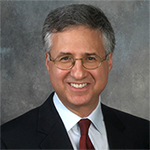 ​
Steve Abrams, Executive Director
South Florida Regional Transportation Authority
Abrams' thirty-year public service career has spanned the top levels of city, county and regional government. First elected to the Boca Raton City Council in 1989, Abrams was subsequently elected to three terms as mayor. He then served for nearly a decade as a Palm Beach county commissioner and as the first mayor of Palm Beach County. Abrams also sat for eight years on the South Florida Regional Transportation Authority governing board, including three terms as chairman. Abrams is a member of the Florida and District of Columbia bars and practiced law in Boca Raton for twenty-five years. Prior to moving to Florida, Abrams served in the White House as law clerk to the counsel to President Reagan and Chief Justice of the United States John G. Roberts, Jr. Abrams earned his bachelor's degree from Harvard University, where he received the Philo Sherman Bennett Prize for the best government senior thesis and graduated magna cum laude in 1980. He earned his law degree from The George Washington University in 1985. In 2005, Everglades University awarded Abrams an honorary doctorate of humane letters.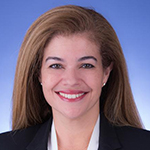 ​
Alice Bravo, Director of Transportation
Miami-Dade County
Throughout her career, Alice Bravo has managed numerous diversified public-private partnership projects including the $1 billion PortMiami tunnel; the innovative I-95 Express Project; and the $550 million S.R. 826-S.R. 836 interchange reconstruction project. These projects have helped improve commuter mobility throughout Miami-Dade County. Bravo also oversaw a $573 million capital improvement program at the City of Miami and was responsible for implementing the city's trolley circulator system. Bravo is a licensed civil engineer with a bachelor's degree from the University of Miami and an M.B.A. from Florida International University.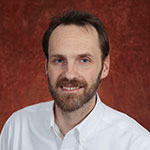 ​
Dr. Michael Duncan, Associate Professor, College of Social Sciences and Public Policy
Florida State University
Professor Michael Duncan's main interest lies in transportation planning, especially as this relates to building regions with sustainable transport systems and development patterns. His specific topics of interest have included measuring property value impacts of transportation, investments, evaluating the merits and effectiveness of park-and-ride transit facilities, the adoption and effectiveness of bike and pedestrian plans, and transit-oriented development for aging populations. While varied, these topic areas are unified by their focus on assessing the viability of various approaches to reducing dependence on automobile travel. Duncan earned a B.S. in geography from the University of Utah and an M.C.P. and Ph.D. in city and regional planning from the University of California, Berkeley.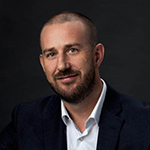 ​
Patrick Goddard, President
Brightline Trains
Patrick Goddard is president of Brightline Trains, the first privately owned and operated intercity passenger rail system in over 100 years. Goddard was responsible for the company's development and construction and bringing this innovative system to market, including the development of about 1.5msq of transit-oriented development around the system's stations. He previously worked in the hospitality industry, in hotel development and operations for Hilton Hotels, Loews Hotels and Rosewood Hotels. He also previously ran a large international hotel management company, Trust Hospitality, for five years as its president and chief operating officer, prior to joining Brightline in 2016. He earned a degree in hospitality management from the Dublin Institute of Technology and a bachelor's degree in strategic management from Trinity College Dublin.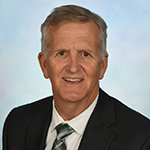 ​
Billy Hattaway, Director of Transportation
City of Orlando
​Billy Hattaway is the former champion for both the Florida Department of Transportation's Bicycle and Pedestrian Focused Initiative and Complete Streets Implementation Initiative to improve pedestrian and bicyclist safety and comfort in Florida. He is also the chair for Bike/Walk Central Florida, a non-profit organization dedicated to safety for pedestrians and bicyclists. His professional experience includes transportation planning, street design, bridge design, and safety and traffic analysis for a wide variety of transportation projects including redevelopment, transit-oriented development and master plan charrette projects to create walkable, and bike- and transit-friendly communities. Hattaway was recognized by Governing Magazine as a 2014 Public Official of the Year, and by the Florida Chapter of the Congress for the New Urbanism with the John Nolen Award for his leadership on Department of Transportation initiatives. Hattaway earned a bachelor's degree in civil engineering technology from Wentworth Institute of Technology and an M.B.A. from Florida State University.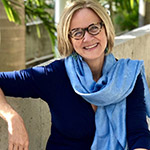 ​
Eileen Higgins, County Commissioner
Miami-Dade County
Eileen Higgins was elected county commissioner for District 5 in 2018. From more reliable transportation to sea level rise, from affordable housing to better paying jobs, Higgins is a champion for policies aimed at helping residents of Miami-Dade County community succeed. After graduating from the University of New Mexico, Higgins worked as an engineer at a heavy-duty manufacturing plant, where she learned to streamline processes and solve inefficiencies. She then earned her MBA from Cornell University and worked as a marketing executive for some of the world's largest brands. This international business expertise would prove vital when, in 2006, she accepted a commission to serve as country director for Peace Corps Belize. She later continued her public service as a foreign service officer in the State Department. Since moving to Miami following her diplomatic service, she's joined various organizations and boards, including but not limited to the Network for Teaching Entrepreneurship, People Acting for Community Together, the Downtown Neighbors Alliance, Miami Climate Alliance, Sierra Club, League of Women Voters of Miami-Dade County and Moms Demand Action for Gun Sense in America.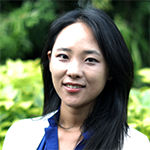 ​
Dr. Minjee Kim, Assistant Professor, College of Social Sciences and Public Policy
Florida State University
 Dr. Minjee Kim's work focuses on identifying how planners and policymakers can harness the forces of real estate development to further progressive planning values while ensuring that cities also benefit from development activities. Her dissertation identified and analyzed how major U.S. cities have frequently negotiated zoning to create and capture value from real estate developments, and the policies and conditions under which planners can promote better planning outcomes for negotiated developments. Kim earned a Bachelor's of Architecture from Yonsei University in Seoul, South Korea, as well as a master's in urban planning and Ph.D. in urban and regional planning from the Massachusetts Institute of Technology.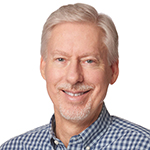 ​
Gregg Logan, Managing Director, Director of Community & Resort
Robert Charles Lesser & Co.
Over the past 30 years, Gregg Logan has worked with leading real estate developers, land owners, investors, builders and public sector entities, helping them make the best development, investment and/or planning decisions for their real estate. His advisory work has included market evaluations and strategies for residential, commercial and mixed-use developments; town centers and suburban business districts; and economic development studies for cities, counties, and community improvement districts. Since joining Robert Charles Lesser & Co., in 1979, Logan has conducted and supervised real estate consulting assignments throughout the U.S. and abroad. Logan has published articles and/or been quoted as an industry expert in The New York Times, San Francisco Examiner, The Washington Post, The Wall Street Journal, Real Estate Today, Urban Land, The Atlanta Constitution, Atlanta Business Chronicle, and Builder, with regard to a variety of land use and development-related issues. Logan earned a B.A. from the University of California, Los Angeles.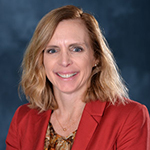 ​
Tawny Olore, Executive Director
Osceola County Transportation & Transit Department
Tawny Olore is the Osceola County Transportation & Transit Department inaugural executive director, overseeing a staff of more than four dozen employees and numerous consultants who assist her with keeping Osceola County on the move. Prior to joining Osceola County in 2017, Olore served as the program manager for the Florida Department of Transportation's Rail Transit Program in district five, including managing all aspects of SunRail, from the commuter rail project's inception to full operation. Olore also has extensive management experience assessing impacts associated with various transportation and environmental projects. Olore earned a bachelor's degree in civil engineering from the University of Maine and a master's degree in civil engineering from West Virginia University.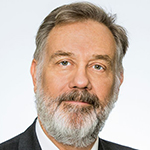 ​
Dr. Jerry Parrish, Chief Economist & Director of Research
Florida Chamber Foundation
In his role at the Florida Chamber Foundation, Dr. Jerry D. Parrish is responsible for conducting in-depth analyses on the Florida economy and on solutions to help secure Florida's future. He previously was the chief economist and director of the Center for Competitive Florida at Florida TaxWatch. Prior to that position, he served as the associate director of the Center for Economic Forecasting & Analysis at Florida State University. He has many years of experience in the private sector in management roles at international manufacturing companies and is currently an adjunct instructor in the Masters in Applied Economics Program at Florida State University. He earned a B.S. in agricultural business and economics from Auburn University, an M.B.A. from Bellarmine University, an M.S. in economics from the University of North Carolina at Charlotte and a Ph.D. in economics from Auburn University.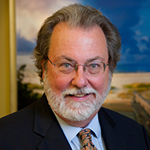 ​
David Powell, Of Counsel 
Hopping Green & Sams
David Powell has represented clients in the planning and entitlement of complex real estate developments throughout Florida for over 30 years. He emphasizes strategies that position a client to negotiate favorable outcomes during regulatory review. His involvement in statewide official policy reviews gives him a deep understanding of Florida's land use and growth management programs and how they affect clients. Since taking part-time of counsel status with Hopping Green & Sams in 2018, Powell consults with selected clients and the firm's lawyers on these and related matters. Powell earned a B.J. from the University of Texas at Austin, an M.S. from Columbia University and a J.D. from Florida State University.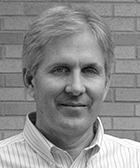 ​
Chris Sinclair, Founding Principal 
Renaissance Planning
Chris Sinclair has over 40 years of experience managing a variety of land use and transportation planning projects. He founded Renaissance Planning in 1999 and has served as the firm's visionary leader since its inception, with a focus on integrated land use and transportation planning for a variety of planning projects and clients. His recent work includes transit-oriented development (TOD) projects, including teaching the TOD training course for the National Transit Institute, the Miami-Dade Smart Plan, the North Ranch Sector Plan and the Charleston Bus Rapid Transit New Starts Corridor Study. Sinclair has shared his TOD expertise on the national stage, speaking at conferences and on podcasts, and has taught master's-level courses at the University of Virginia, the University of Florida and Rollins College. Sinclair earned a B.A. in urban affairs from Virginia Tech and an M.S. in urban & regional planning from Florida State University.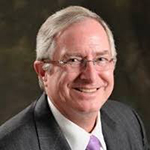 ​
Don Whyte, Vice President of Planning
Deseret Cattle & Citrus, Deseret Ranch
Don Whyte joined Deseret Ranch in 2014. He is well known to many in Florida from his years as southeast regional president of Newland Communities, where he oversaw their operations in the Florida communities of Tampa Palms, FishHawk Ranch, Bexley and Waterset, as well as areas of Georgia and the Carolinas. In 2007, Whyte became president of Kennecott Land in Utah. He was chair of the ULI Utah District Council while in Utah and has been a member for over 40 years. He also previously chaired the Tampa Bay District Council and co-chaired the Reality Check regional planning effort in the Bay Area. Whyte earned a B.S. in civil engineering from the University of Calgary. 
---
TOPICS
Miami-Dade County—the Long and Winding Rail
The morning sessions will begin with Alice Bravo, director of Miami-Dade County's Department of Transportation, describing Miami-Dade County's rail systems, how components of the system developed over time and the county's plans for extension. They will provide invaluable perspective on the obstacles faced, the successes achieved and the time necessary to achieve success.  
Central Florida—Moving on Up (the State)
Billy Hattaway, transportation director for the City of Orlando, and Tawny H. Olore, executive director of Osceola County Transportation & Transit Department, will present on the historic and current rail systems operating in central Florida and how they were financed. They will also discuss the successes and challenges in the development process and plans for future development in central Florida.
Geographic Information—Visually What It All Looks Like
Land development and affordable housing specialists at Stearns Weaver Miller will provide a graphic presentation of the historic development of residential and commercial properties adjacent to the rail systems in Miami-Dade County and the greater Orange County area.  
Deseret Ranch—The Future is Now
David Powell, Don Whyte, Chris Sinclair and Gregg Logan—the legal and planning team for the initial phase of Deseret Ranch (300,000 acres in Osceola, Orange and Brevard Counties)—will discuss how they are developing a community that is unburdened by workarounds from existing development. They will talk about how this unique project is intended to address TOD reflecting current attitudes toward access to light rail. 
The Big Picture
Dr. Jerry Parrish, chief economist at the Florida Chamber of Commerce Foundation will be our lunch speaker, addressing trends in Florida's residential and commercial development and the direction of future development in the state.
A View from the Top
In the afternoon, Patrick Goddard, CEO of Brightline, will discuss his company's progress in developing, financing, building and operating the first privately owned passenger rail system in the US in decades, its present operations and the company's future plans. He will also discuss the company's major investment in TOD in Miami and the development of non-company TOD benefiting from Brightline stations. Steve Abrams, executive director of the South Florida Regional Transportation Authority, will also present the current status of Tri-Rail operations and stations and their plans to connect to other systems.
Connecting It All
Finally, leading planning professors and academics will summarize what has been presented for the day, and identify urban areas in Florida likely to follow the examples that currently exist. They will also discuss the cultural and sociological patterns that affect decisions to live and work within a radius from a rail station, including choked roads and streets, Uber and the popularity of electric scooters to make the first and last mile work.
---
FREE RIDES ON BRIGHTLINE
Since the conference is a few blocks from Brightline's West Palm Beach station, conference attendees should consider relaxing on their way to and from the event by taking advantage of a free ride on a Brightline train.
Check back soon for instructions to acquire your free ticket.
---
CONFERENCE COMMITTEE
Special thanks to the following committee members who were instrumental in the planning of this conference.
Dean Tim Chapin
FSU College of Social Sciences & Public Policy
Peter M. Dunbar
Dean Mead & Dunbar
Manuel Farach
McGlinchey Stafford
A. Wayne Rich
Nelson Mullins 
Margaret "Peggy" A. Rolando
Shutts & Bowen
William "Bill" P. Sklar
Carlton Fields
Eugene E. Stearns
Stearns Weaver Miller
 
---
Special Accommodations: Please email Florida State University College of Law at gthornton@law.fsu.edu for assistance with any special dietary or access needs.