Hog Farming: Past, Present, and Future
---
Hog Farming: Past, Present, and Future
Hog farming in the United States has taken on both greater importance and greater controversy in recent years. The increasing scale of livestock farming has increased the scale and efficiency of these farms, making them a strong export industry. But the increased scale and productive capacity of these large scale livestock farms, including hog farms, has raised a number of economic, environmental and animal welfare issues. This expert panel, representing a variety of perspectives, will explore some of these intertwined economic, environmental and ethical issues.
Wednesday, October 3 from 3:15 - 5 pm in Room 310
EVENT IS FREE AND OPEN TO THE PUBLIC -- NO REGISTRATION REQUIRED.
---
PARTICIPANTS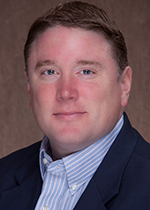 Andy Curliss, CEO
North Carolina Pork Council
Andy Curliss is CEO of the North Carolina Pork Council, the statewide trade association that advocates on behalf of the state's farmers and business partners who produce $3 billion in pork products that feed families in North Carolina, across the nation, and around the world. He also serves as a director on several boards, including the Feed the Dialogue Foundation, the N.C. Agricultural Foundation in support of the College of Agriculture and Life Sciences at N.C. State University, the College of Agriculture and Environmental Sciences at North Carolina A&T State University, the AgBiotech Advisory Council at the N.C. Biotechnology Center, the N.C. Foundation for Soil & Water Conservation and N.C. Farm Families. He is a current member of the national We Care task force, which is engaged in sustainability efforts across the pork industry value chain. Prior to joining the N.C. Pork Council, he led the public affairs and strategic communications division at Gelia, Wells & Mohr, a national marketing and communications agency, where he advised executive-level clients on matters concerning business, public policy and communications. He also previously worked as a journalist. Curliss is a native of Ohio and is a graduate of the University of Toledo. He is currently pursuing a Master of Business Administration at East Carolina University, where he has been awarded the Pirate and Purple scholarships for academic achievement and community stewardship.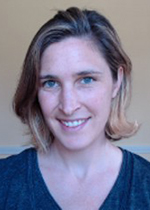 Kelsey Eberly, Staff Attorney
Animal Legal Defense Fund
Kelsey Eberly is a staff attorney with the Animal Legal Defense Fund, assisting the organization's Litigation Program with its cases and projects. Her practice centers around combating false advertising and illegal and unfair business practices by animal industries, including the meat industry. She joined the Animal Legal Defense Fund as a Litigation Fellow in 2014, after graduating from the UCLA School of Law. At UCLA, Eberly focused on animal and environmental law, and chaired the UCLA Animal Law Society. Prior to this, she earned a bachelor's degree from Middlebury College in 2006, and a graduate certificate in Animal Policy and Advocacy from Humane Society University in 2011. Before joining the Animal Legal Defense Fund, she served as a legal intern with Compassion Over Killing. Eberly devotes a significant portion of her work and attention to legal issues pertaining to factory farmed animals, and has presented on these subjects at legal conferences, roundtables, and symposia nationwide.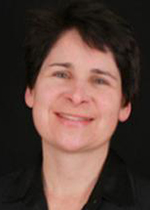 Laurie Ristino, Visiting Scholar
George Washington University Law School
Laurie Ristino is a policy and law expert on food security, farm bill, climate change, ecosystem services, and private lands conservation. Her work is concerned with reforming existing law and policy, and developing new policy and civil society innovations to address climate change, social injustice, and improve environmental and economic sustainability. She has published articles, op-eds, and blogs proposing reforms to address soil, water and air quality degradation, among other topics. She is also the co-author and editor of a comprehensive book on conservation easements, titled A Changing Landscape: The Conservation Reader (2016, Environmental Law Institute). She has been quoted in top media outlets such as Mother Jones, Christian Science Monitor, E&E News, and Law360. Ristino practiced law for 20 years, serving as senior counsel at the USDA where she advised on an array of natural resources and environmental matters. More recently, she was appointed associate law professor and the inaugural director of the Center for Agriculture and Food Systems at Vermont Law School, which she built into one of the most comprehensive programs in the nation. Currently, Ristino is a visiting scholar at the George Washington University Law School, and the founder/principal of the consultancy Strategies for a Sustainable Future. She also is a member scholar of the Center for Progressive Reform. Ristino holds a law degree from the University of Iowa, a Master in Public Administration from George Mason University, and a bachelor's degree from the University of Michigan. She is a member of the Pennsylvania Bar.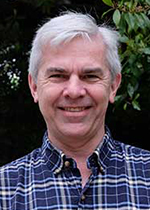 Kelly Zering, Professor and Extension Specialist
College of Agriculture and Life Sciences, North Carolina State University
Kelly Zering is a professor and extension specialist at North Carolina State University. He has 33 years of experience conducting applied research and extension programs in North Carolina. His current focus is on the economics of existing and emerging biological and man-made systems. Specific subtopics include the economics of pigs and pork production and markets, the economics of managing organic residuals including manure and food waste, the economics of renewable energy production and markets, and the economics of sustainable bio-based production and marketing systems. Since 2014, he has been developing management information systems for bio-based supply chains. This work includes original predictive algorithms derived from structural analytics, exploits multiple data streams big and small, and produces real-time sustainability, profit and risk based support for decision makers in all levels of bio-based supply chains. He holds a Ph.D. in agricultural economics from the University of California, Davis, and a bachelor's degree and master's degree from the University of Manitoba.
2 CLE credits
Course Reference #1806578N
Telephone: 850.645.8749 • Email: jwalsh@law.fsu.edu