Panel Discussion: Energy Resilience
---
Panel Discussion: Energy Resilience
In a world of aging infrastructure, stronger and more frequent storms, more intense heat waves, and cyber-attacks directed at energy infrastructure, the project of maintaining an adequate and constant energy supply is increasingly complex. A variety of legal tools likely need to change to address these problems — and some are already changing. For example, state regulatory commissions might need to redefine (and some are redefining) the criteria they use in assessing what constitutes "just and reasonable" rates designed to recover the costs of resilience-related utility expenditures; this is highlighted by recent debates about the cost effectiveness of storm hardening projects for transmission lines as compared to increased investment in microgrids and related distributed energy. This panel will discuss a variety of laws that are changing or need to change in order to prevent threats to energy reliability or more quickly regain reliability when it is compromised. 
Wednesday, January 23, 2019 from 3:15 - 5 pm in Room 310
EVENT IS FREE AND OPEN TO THE PUBLIC -- NO REGISTRATION REQUIRED.
LiveStream the event here. 
---
PARTICIPANTS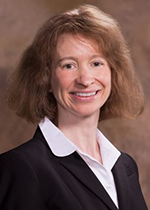 Sarah Rollet Gosman, Associate Professor of Law
University of Arkansas School of Law
Sarah Rollet Gosman teaches and writes in the areas of environmental and energy law. Her courses include environmental law, energy law and policy, and natural resources law. Her research explores the ways in which uncertainty about risk creates both challenges and opportunities for policy, and spans such diverse topics as oil and natural gas development, children's health and environmental justice, and water use in the Great Lakes region. She is an expert on the law and policy of hydraulic fracturing, and has written on chemical disclosure as a response to uncertainty about environmental effects of the technique. She is currently the vice president of the board of directors for the Pipeline Safety Trust. Prior to joining the University of Arkansas School of Law, Gosman was a lecturer at the University of Michigan Law School. She has also practiced as a water resources attorney at the National Wildlife Federation and as an assistant attorney general in the environmental division of the Michigan Department of Attorney General. Gosman received an A.B. with high honors from Princeton University and a J.D., cum laude, from Harvard Law School. She also holds a master's degree in public administration from the John F. Kennedy School of Government of Harvard University.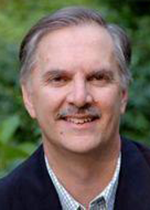 Kevin B. Jones, Professor of Energy Technology and Policy
Vermont Law School
Kevin B. Jones is the director of the Institute for Energy and the Environment (IEE) at Vermont Law School. At the IEE, Jones leads the Smart Grid Project and the Energy Clinic, and is co-author of the book from Praeger, A Smarter, Greener Grid: Forging Environmental Progress through Smart Energy Policies and Technologies. He is also a senior fellow with the New Economy Law Center at Vermont Law School and a lecturer in the University of Vermont's Sustainable Entrepreneurship M.B.A. program. Seeking solutions to America's energy and environmental policy challenges has been the focus of his career. His areas of expertise include the smart grid, solar PV, and other distributed energy resources. He has been at the center of the transformation of the electric power industry in the Northeast as the director of power market policy for the Long Island Power Authority (LIPA) and as the former director of energy policy for the City of New York. While at LIPA, he collaborated on energy policy with both the Large Public Power Council and the New York Transmission Owners. He has also consulted on energy issues as an associate director with Navigant Consulting and Resource Management International. He received a Ph.D. from Rensselaer Polytechnic Institute's Lally School of Management and Technology, a master's degree from the LBJ School of Public Affairs, University of Texas at Austin, and a B.S. from the University of Vermont. Jones also teaches the course Sustainable Energy Technology and Policy in the University of Vermont's new Sustainable Entreprenuership M.B.A. program and collaborates with other Drive Electric Vermont stakeholders to advance the electrification of our transportation system.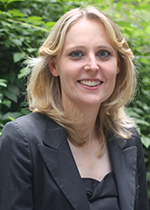 Romany Webb, Senior Fellow and Associate Research Scholar
Sabin Center for Climate Change Law, Columbia Law School
Romany Webb joined the Sabin Center in September 2016 as a climate law fellow. She became a senior fellow in September 2018. Webb's work at the Sabin Center focuses on climate change mitigation, exploring how legal and policy tools can be used to reduce greenhouse gas emissions and promote carbon sequestration. Much of her research focuses on the intersection of climate and energy, looking at options to minimize the climate impacts of energy development. In addition to her scholarship, she maintains online resources such as the Silencing Science Tracker. Prior to joining the Sabin Center, Webb worked at the University of California Berkeley Energy and Climate Institute, researching executive authority to combat climate change. She also completed a fellowship with the Kay Bailey Hutchison Center for Energy, Law, and Business at the University of Texas at Austin, where she researched energy policy. The fellowship followed several years working in private practice in Sydney, Australia. Webb received an LL.M., with a certificate of specialization in environmental law, from the University of California, Berkeley in 2013. She also holds an LL.B., awarded with first class honors, from the University of New South Wales (Australia).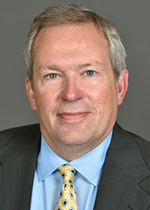 James Van Nostrand, Professor of Law
West Virginia University College of Law
James M. (Jamie) Van Nostrand joined the faculty of the West Virginia University College of Law in July of 2011 to serve as the director of the Center for Energy and Sustainable Development. Van Nostrand came to the WVU College of Law from the Pace Law School in White Plains, NY, where he served as executive director of the Pace Energy and Climate Center. Prior to the spring of 2008, he had a successful career as a partner in the environmental and natural resources practice group of a large law firm. In his 22-year career in private practice, Van Nostrand represented energy clients in state regulatory proceedings in eight western states, as well as proceedings before the Federal Energy Regulatory Commission. Additionally, he was recognized by the Energy Bar Association as the 2007 State Regulatory Practitioner of the Year. Before going into private practice, Van Nostrand spent five years with the New York Public Service Commission as an assistant to the Commission for Opinions and Review, and as assistant to the Chairman. He has taught courses in energy and regulated industries, environmental law, emissions trading, administrative law and business associations. He has published and lectured widely on emissions trading and strategies for reducing greenhouse gas (GHG) emissions, climate change, energy policy, renewable energy, utility rates and electric restructuring plans, environmental justice, and utility mergers and acquisitions. In his role as director of the Center for Energy and Sustainable Development, Van Nostrand is involved in various energy and environmental efforts in West Virginia and the Appalachian region, offering objective, unbiased research and policy analyses and promoting policies that strike a proper balance between the development of energy resources and protection of the environment.
---
MODERATOR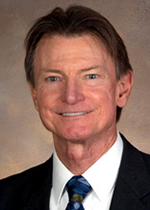 Robert Scheffel "Schef" Wright, Shareholder
Gardner, Bist, Bowden, Bush, Dee, LaVia & Wright
Schef Wright practices extensively on matters involving utilities and energy law. With more than 31 years experience working directly on energy issues in Florida, he currently focuses his practice on representing consumers, consumer groups, renewable energy producers, independent power producers, and local governments with utility issues, including rates, power purchase contract negotiations and litigation, power plant siting and permitting, power line undergrounding, energy sustainability, and franchise negotiations. Wright has participated in a number of energy seminars and taught Energy Law and Policy at the FSU College of Law in 2003. He is admitted to practice in all Florida state courts, the Supreme Court of the United States, the Eleventh Circuit U.S. Court of Appeals, and the Northern and Middle U.S. District Courts in Florida. He is AV-rated by Martindale-Hubbell. Prior to joining Gardner Bist Wiener in 2011, Wright was a partner at Young van Assenderp for 6 years (2006-2011) and a partner at Landers & Parsons, P.A., for 11 years (1994-2005). Before that, he was associated as of counsel to Fine, Jacobson, Schwartz, Nash & Block in Tallahassee (1993-1994) and as an attorney (1992-1993) and consultant (1988-1993) with Wiggins and Villacorta, P.A., in Tallahassee. From 1980 to 1982, Wright served as a senior economist in the Florida Governor's Energy Office. He then went on to serve on the Florida Public Service Commission staff, first as a senior economist and later as chief of the Bureau of Electric Rates. In the 1970's, he was assistant professor of economics at Saint Olaf College in Northfield, MN, and served both the Minnesota Legislature (1976-1979) and the Kentucky General Assembly (1979-1980) as a senior economist and legislative analyst.
Telephone: 850.645.8749 • Email: jwalsh@law.fsu.edu