Afroditi Giovanopoulou
Image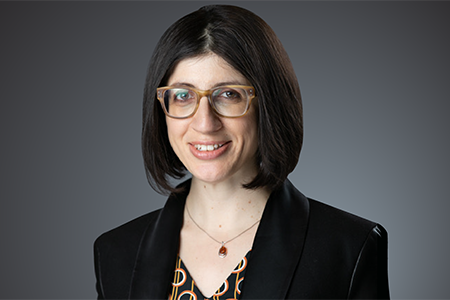 Position
Assistant Professor
Education
Ph.D., International & Global History, Columbia University, in progress
M.Phil., Columbia University, History, 2021
S.J.D., Harvard University, 2019
M.A., Columbia University, History, 2019
LL.M., Aristotle University of Thessaloniki, 2012
LL.B., Aristotle University of Thessaloniki, 2009
Professor Afroditi Giovanopoulou's research lies at the intersection of law and history, with a dual focus on the history of American legal thought, and on the legal history of international politics. She studies the historical, political, and jurisprudential interconnections between public and private law, as well as the ways in which legal doctrine, practice, and theory have structured the rise of the United States in the world. Some of her recent works have explored the cultural and intellectual history of American legal education after World War II; competing conceptions of sovereignty in American legal thought; and the influence of sociological jurisprudence on American foreign policy.
Dr. Giovanopoulou holds an S.J.D. from Harvard Law School, an M.Phil. and M.A. in history from Columbia University, and an LL.B. and LL.M. from the Aristotle University Law School, in Thessaloniki, Greece. She is presently a Ph.D. candidate in International and Global History at Columbia University. Dr. Giovanopoulou's research has been supported, among others, by the Fulbright Foundation, the Alexander S. Onassis Foundation, and the Weatherhead Center for International Affairs at Harvard University.
After joining the FSU Law faculty in 2022, Professor Giovanopoulou will teach Public International Law, American Legal History, Jurisprudence, and Foreign Relations Law.
Select Recent and Forthcoming Publications
Who Owns The Critical Vision In International Legal History?: Reflections On Anne Orford's International Law and the Politics of History, 36 Temple Int'l & Comp L.J. __ (2022)
Pragmatic Legalism: Revisiting America's Order After World War II, 62 Harvard Int'l L.J. 325 (2021)
Between Managerialism and the Legal Counterculture: The Yale Program in Law and Modernization in the History of the Global 1970s, 7 Revista Estudios Institucionais- Journal of Institutional Studies 829 (2021)