Mary Ziegler
Image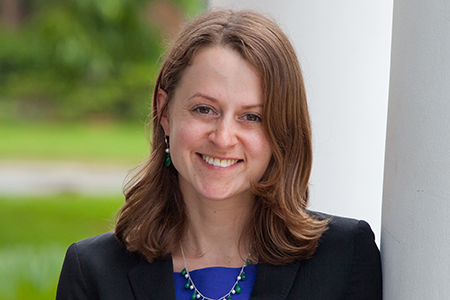 Position
Stearns Weaver Miller Professor
Contact Information
Florida State University
College of Law
Main Classroom Building, Room 216
Phone: 850.645.0364
mziegler@law.fsu.edu
Education
J.D., cum laude, Harvard University, 2007
B.A., magna cum laude, Harvard College, 2004
Mary Ziegler is the Stearns Weaver Miller Professor at Florida State University College of Law. She specializes in the legal history of reproduction, the family, sexuality, and the Constitution. In the spring of 2022, she is visiting at Harvard Law School.
Her most recent book, Abortion and the Law in America: A Legal History, Roe v. Wade to the Present, was published by Cambridge University Press in 2020, and received positive reviews in outlets from the Washington Post to the Christian Science Monitor. Her new book, Dollars for Life: The Antiabortion Movement and the Fall of the Republican Establishment, will be published by Yale University Press in the summer of 2022. She also has a forthcoming book with Routledge, Reproduction and the Constitution. Her next project, What Roe Means: A History, will be published by Yale in 2023.
Ziegler's first book, After Roe: The Lost History of the Abortion Debate, was published by Harvard University Press in 2015 and won the 2014 Harvard University Press Thomas J. Wilson Memorial Prize for best first manuscript published by the press in any discipline. Her second book, Beyond Abortion: Roe v. Wade and the Fight for Privacy, was published by Harvard University Press in 2018.
Her law review articles have appeared in leading journals, and she has served as a commentator for or been quoted in leading mass media outlets, including The Atlantic, CNN, NBC, MSNBC, the New Republic, Newsweek, The New Yorker, The New York Times, NPR, PBS, and The Washington Post. She has chaired committees for major legal history organizations, including the American Society for Legal History, the American Association of Law Schools Legal History Section and the American Bar Association's Committee on Historic Commemorations. She is currently a member of the board of directors of the American Society for Legal History. She has also received recognition for her work in the classroom, including the 2016 Florida State University Teaching Award and the 2015 Transformation Through Teaching Award.
Select Recent and Forthcoming Publications
What Roe Means: A History (forthcoming, Yale University Press 2022)
Dollars for Life: the Antiabortion Movement and the Fall of the Republican Establishment (forthcoming, Yale University Press 2022)
Reproduction and the Constitution (forthcoming, Routledge 2023)
Abortion and the Law in America: Roe v. Wade to the Present (Cambridge University Press 2020)
Beyond Abortion: Roe v. Wade and the Battle for Privacy (Harvard University Press 2018)
Introduction, in International Abortion Law: A Research Handbook (Mary Ziegler, editor) (Elgar) (forthcoming 2022)