Ali Gollnick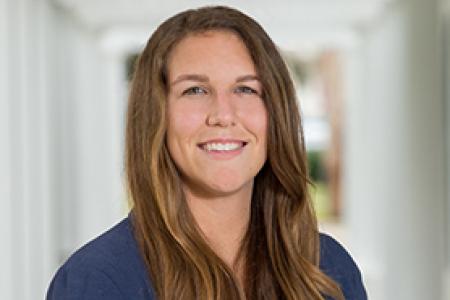 3rd Year
Undergrad
Florida State University
Area of Interest
Sport Law, Entertainment Law
What advice would you offer to a new incoming 1L law student?
I would advise an incoming 1L law student to eliminate the idea that law school is an ultra competitive and intimidating environment. While this may be true at other law schools, it is certainly not the case at the Florida State University College of Law. I heard horror stories about law students at other universities sabotaging one another, just to have a slight advantage when it came to exam time. I came into law school with the perception that I was going to be on my own, fighting against other students in an effort to do my best, but I quickly found that this would not be the case. In fact, I feel more united with a group of my classmates than ever before. Everyone I have encountered here at FSU Law has been willing to help out, without hesitation, with any problems I have faced or questions I have asked, and for that, I am so thankful.
What do you feel is unique about being a student at the College of Law? 
FSU Law is unique in it that it is located in the capital of Florida. Being located in Tallahassee opens up a plethora of opportunities to law students. Tallahassee is the hub of legislative and governmental action in the state of Florida, and this location offers advantages and possibilities that other law schools simply do not have.
What has been your favorite course or who has been your favorite professor since starting your legal education?
All of my professors are wonderful and great at what they do. That being said, professor Shi-Ling Hsu, who taught my Property class last fall, has been my favorite professor since starting my legal education. His passion for teaching was evident in every lecture. He tried his best to engage the class each day and was always able to facilitate great class discussions. Professor Hsu was wonderful at making himself accessible to his students at any time, and went above and beyond in all aspects of his teaching.
Which administrative office has been particularly helpful to you during your time at the College of Law?
The Research Center has been so helpful during my time at the College of Law. The Research Center staff has always done their best to provide answers to my questions or to help me find a particular resource. The staff and the Research Center environment itself have done so much to make my time during law school much easier.
What is your favorite Tallahassee recommendation?
Andrew's Capital Grill & Bar is by far my favorite Tallahassee recommendation. Andrew's is my favorite because it is where my parents first met and also because it is a great place to go if you want to experience the quintessence of Tallahassee. Just blocks from the Florida Capitol building, Andrew's is a fantastic restaurant to go to whether you are looking to grab casual drinks with friends or a nice dinner with family.
Email
ag13aw@my.fsu.edu