Alina Avalos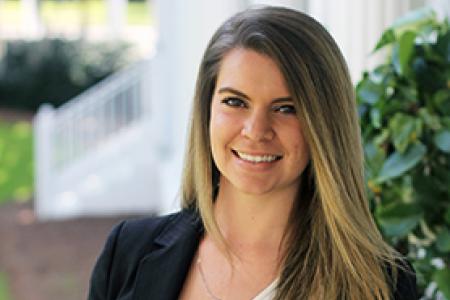 3rd Year
Undergrad
University of Florida
Hometown
Pembroke Pines, FL
Area of Interest
Criminal Law, Healthcare Law
What advice would you offer to a new incoming 1L law student?
Be yourself. The first couple weeks there is so much going through your mind. How does law school work? Where am I? How do I make friends? The best thing you can possibly do is just be yourself, and you will see how everything will slowly fall into place. The people you are surrounded by are the people you will see every day for the entire year. They feel the same way you do, and they have the same questions and uncertainties as you. Be yourself and allow the opportunity to open up to get comfortable with your classmates; they end up becoming not only your best friends, but also your backbone and your support system throughout law school.
Why did you choose the College of Law?
Not only is FSU Law a prestigious academic institution, but it also allows students to experience the legal community before even having entered it. Even for those who are out-of-state, or those who are not looking to stay in Florida after graduation, to have the ability to go to school in a state capital presents a great amount of opportunity for experience and connections. FSU Law's location is the main reason I considered going here. Whether working in the capitol building, or many of the private firms around, the ability to gain legal experience and make connections by being an FSU Law student is truly something that makes this school stand apart. The location and feel of this school has created an ambiance difficult to put into words, and it's definitely something unique and special to FSU Law. You won't be able to find this environment anywhere else.
What makes our alumni network special?
What I have found most impacting about our alumni is their love for the school, and their willingness to give back. Whether it is financially, through mentoring, or by opening doors for students, there is truly a display of mutual respect between the law school and its alumni. There is something to be said to the fact that our alumni giving rate is so high. That speaks to the caliber of the institution that FSU Law is. Not only did these former students receive an education that led them to jobs that made them the successful professionals they are, but they also have a love and admiration for the school. The amount of alumni that come back for networking events, or simply are willing to lend out a hand to help our students succeed makes our alumni network special. Our alumni network shows that the support system created while in law school continues out of law school as well.
Why do you want to be an attorney?
I have been exposed to the law throughout my life, as my mom practices law as an attorney and was a former judge, and as my dad enforced the law as a police officer.  I have seen the profession give the ability to help others. I was raised to always look out for others and help those, especially in time of need. There is so much good done by lawyers among the community. Just through pro bono work alone, one can see the impact that lawyers have. The main reason I want to be an attorney is to help those who need a voice. I love history and I love the law and the amount of areas of the law you can go into. What I love most about it though, is that in some way, shape or form, you are a voice and an active member within the community. 
Which College of Law student organization stands out to you and why?
My favorite organization that I'm involved in is the Trial Team. The experience you get is hard to put into words. I was involved in sports my whole life and in a weird way, Trial Team is like the sport of the law school. You have competition, you have tournaments, you practice a lot and no matter what, you keep improving. It is challenging yet thrilling and it teaches you how to litigate, which is an extremely important trait to have as a lawyer. Moreover, the bond you form with your "teammates" and fellow students makes it just that much more worthwhile.  
What is your favorite Tallahassee recommendation?
My best recommendation is to go downtown. Realize that you are in the middle of the capital of one of the largest states in the country. Where else can you find the Florida Capitol building or Florida Supreme Court? That is what sets Tallahassee apart. Aside from these governmental buildings, there are so many good restaurants, pretty lights and other kinds of businesses downtown; it gives the city life aspect to Tallahassee.
Give one fun fact about yourself.
When I am not studying, networking or at school, you can probably find me at the gym. It is by far my favorite stress relief. I love working out and finding new healthy recipes to try (thanks to Pinterest and Facebook Tasty videos). I think it is very important to keep your health in check, because your physical health also plays a role in your mental health as well.  
Email
aa12c@my.fsu.edu