Allison Beattie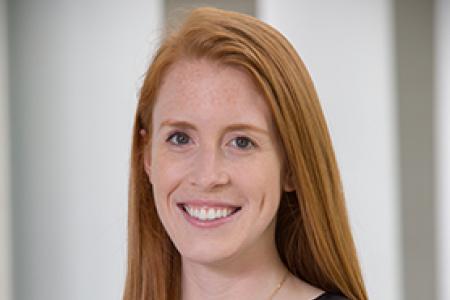 3rd Year
Undergrad
Duke University
Hometown
Jacksonville, FL
Area of Interest
Business Law
What advice would you offer to a new incoming 1L law student?
I would tell an incoming 1L student to look for a school that is the best fit for their personality, and their lifestyle. They should look for a school that has a lot to offer academically, has opportunities to get practical experience and has vibrant alumni network. At the end of the day though, I would tell an incoming 1L to relax before school starts and maintain a healthy school/life balance during their 1L year.
What do you feel is unique about being a student at the College of Law?
When you are a student at the College of Law, you are part of a family. The College of Law is special because the students and professors here create a culture of camaraderie and collegiality; everyone here wants to see each other succeed to the best of their abilities. This is really unique about the College of Law because other schools of this caliber can be much more cutthroat within the student body. Here, we collaborate, we share each other's successes, and we genuinely care about one another. 
Why do you want to be an attorney?
I want to be an attorney because I want a job that is challenging and exciting. The legal profession opens so many doors to job opportunities that allow you to work in pretty much any area you could be interested in, and being an attorney means your work will offer new challenges and problems to solve all the time. 
 
Which College of Law student organization stands out to you and why?
The Florida Bar YLD Law Student Division has been a great student organization that I have personal experience with as a governor. As law students, governors represent the student body of FSU College of Law to The Florida Bar. We plan different events for our members that are open to all students. This past semester we had a panel of attorneys and judges who discussed wellness, a networking opportunity with the Tallahassee Bar Association, a panel on pro bono opportunities, and a de-stress event with dogs. The Women's Law Symposium is another special organization at the College of Law for the great community it has provided. Every member gets a student mentor and a mentor through Tallahassee Women Lawyers, and mine are both fantastic. I have participated in a networking social, the Tallahassee Women's Judicial Reception and WLS's "Dress for Success" event. It is open to guys as well!
 
What is your favorite Tallahassee recommendation?
I am a foodie, so I'd have to recommend going to Paisley Café for a delicious brunch, Fat Noodle for the best ramen in Tallahassee, and Gaines Street Pies for pizza! 
Give one "Fun Fact" about yourself.
I was a Division I rower in college.
Email
amb16j@my.fsu.edu