Amanda Varrone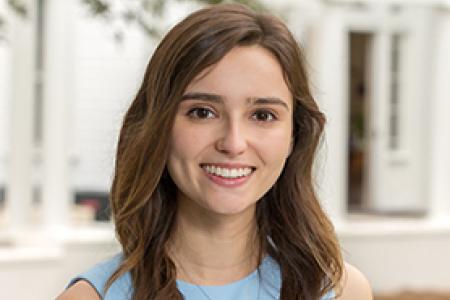 3rd Year
Undergrad
Fordham University
Hometown
New Hyde Park, NY
Area of Interest
Criminal Law, Appellate
Why did you choose the FSU College of Law?
I chose the FSU College of Law because I felt at home the second I started the tour. Tallahassee is such a friendly place and the students reflect that. Professors and students alike went out of their way to talk to us and answer questions. I didn't get that experience when I toured any other law school.
What makes our alumni network special?
The alumni network is so large and interwoven. I've been amazed at networking events when I'll reference another attorney and the one that I'm talking to knows exactly who that person is. There are so many attorneys in Tallahassee that are FSU grads and they are more than willing to help out current students. Many of them volunteer to be mentors, and if they know of another attorney who is better equipped to answer your questions and steer you in the right direction, they'll happily refer you to them. The College of Law's alumni stay involved in the community long after graduation and their knowledge makes it easier to narrow down what you want to do.
Which College of Law student organization stands out to you? 
The Student Animal Legal Defense Fund has been a great organization to get involved in because it incorporates so many different areas of law. I won't primarily be an animal lawyer, but the club has shown me that areas of law like criminal and environmental can involve animal cases. So many people love animals but don't realize you can use your power as an attorney to help them.
What is your favorite Tallahassee recommendation?
Cascades Park in downtown was a major selling point for me. Law school is stressful, and it's so great having a beautiful green space nearby where you can relax, exercise, walk your dog or catch a free movie outdoors. The Edison on site is a really cool, trendy place to eat, and the Power Plant Cafe underneath is a cozy studying space. I'm a big believer in balancing relaxation with studying and Cascades is the perfect space for some fresh air.
Give one fun fact about yourself. 
I got a puppy my first semester! Tallahassee is such a dog friendly place and most of the students I've met have dogs. I think having a dog is really beneficial to law students because they're great for getting you out of the house and relieving stress.
Email
arv17c@my.fsu.edu