Annie Murphy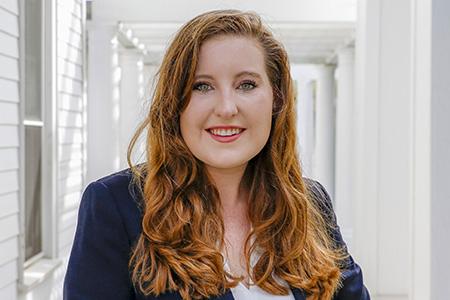 3rd Year
Undergrad
Florida State University
Hometown
Gainesville, Florida
Area of Interest
Human rights, civil rights, intellectual property, international law
What has been the best experience you have had at the College of Law thus far?
It is so hard to choose, but serving on our Professionalism Board with the Office of Student Advancement has been incredible. It is amazing being able to work with judges, students, faculty and attorneys to promote ethics in the field of law. 
How have you interacted with our alumni network?
Our alumni network is one of the strongest in the country, and there are so many ways to make connections. The law school is fantastic about hosting networking events for students to engage with alumni. Additionally, the Alumni Office and Career Services Office are always sending emails about speaking events and interviews with alumni.
Which professor has been particularly helpful to you during your time at the College of Law?
Every single professor at FSU Law has been delightful. We always have so much fun with our professors both in and out of class because they are so accessible. Professors Coonan and Ellis teach International Human Rights, and they have a ton of first-hand experience in the field, which makes their teaching so rich. Professor LaVia from the Veterans Clinic is one of the warmest, skilled attorneys I've ever met. Professor Taylor is so patient teaching us Legal Writing, and Professor Sevier is an unbelievable Evidence teacher.
Why did you become a student ambassador?
I struggle to articulate how grateful I am for FSU Law because I love it so much. I became a student ambassador because I want to introduce students to the things that make FSU Law great that you may not find from a quick Google search. FSU Law views every student individually, and the collegiality of the student body is something I am so thankful for. I hope to show this to each of our potential students!
What did you do during your 1L summer?
I worked for Professor Jennifer LaVia in the Veterans Clinic at our Public Interest Law Center, and it has been the best way to learn how to actually practice law. We have so much fun working together on cases, and I have had the opportunity to draft motions, watch arguments, review evidence and decide on the arguments for our case. I have loved every second of it, and I have continued working for her into the fall semester because I don't want it to end!