Cailynn Houlihan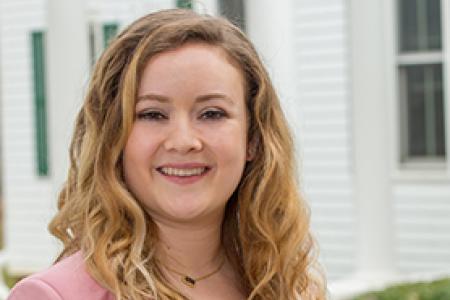 3rd Year
Undergrad
University of Georgia
Hometown
Warner Robins, GA
Area of Interest
Environmental Law, Criminal Law
What advice would you offer to a new incoming 1L law student?
Find an activity outside of the law school that allows for a mental break! Law school is stressful, and you need to find ways to step back and relax. I started Pure Barre when I moved to Tallahassee, and it has become an amazing metal break for me focus on my physical and mental health.
Why did you choose the College of Law?
I chose the College of Law because of the interactions I observed between both students and faculty at Admitted Student Visiting Day. The students were warm and engaging, not only to my tour group but also to each other. Professors were also willing to stop and talk to our tour group about what to expect at FSU Law and what made the program different than others in the country. The law school really felt like a family to me and that made my decision for me.
What makes our alumni network special?
The breadth of it! I was amazed to learn that the judge in my hometown is an FSU Law alum! Even in small town Georgia, I was able to make a lasting connection with an alum. There are alumni all over the country willing to connect with current students and help to improve the law school.
Why do you want to be an attorney?
I want to be an attorney to improve my country. I plan on being a JAG in the United States Air Force practicing environmental law. I want to use my degree in ecology to lead the Air Force to make environmentally friendly decisions while also serving the mission. By practicing law, I can make an impact that I could not with my undergraduate degree alone.
What has been your favorite course or who has been your favorite professor since starting your legal education?
Professor Atkinson has been my favorite professor. Not only is he a University of Georgia Dawg fan, but he also has such a passion for what he does. While his class is not taught in the traditional Property format, I learned important lessons about morality as a lawyer. He is also willing to host thoughtful discussions and really tries to connect with each of his students on a personal level.
What is your favorite Tallahassee recommendation? 
Uptown Cafe; the food is amazing and the owner is welcoming. He stops by each table to engage in conversation. Sitting at Uptown, you get to see Tallahassee residents from every walk of life - not just a group of undergraduates you may see at places closer to campus. As a law student, it is also a place that will not break the bank for a great meal!
Email
cjh17d@my.fsu.edu