Camille Vazquez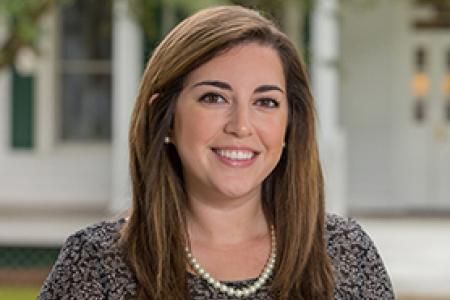 3rd Year
Undergrad
University of Central Florida
Area of Interest
Lobbying, Environmental Law, Animal Law
What advice would you offer to a new incoming 1L law student?
Go to as many law school events as possible! Getting a feel for the campus and student body is so important. Plus, you'll start to recognize some friendly faces and it won't be so scary.
What do you feel is unique about being a student at the FSU College of Law? 
I really do feel excited to come to class every day and make connections with my professors, mentors, etc. The professors really care about their students and are so highly educated with such great advice to give - both for careers and in life. I honestly believe I'm getting an exceptional education.
What makes our alumni network special?
Every alum that I have met, even before committing to Florida State, has genuinely wanted to help me in any way possible. They all still have confidence in the education that the College of Law provides and want to help elevate the school's reputation by helping each student succeed as much as they can.
Why do you want to be an attorney?
I don't exactly want to be a practicing attorney. I want to be a lobbyist. I made this decision because I want to affect change and justice at a high level, instead of having to move from case to case and try to get small victories justice. Since I was young, I was always the student that the class chose to explain issues that we were having to our teachers or even mediate disputes among other classmates. I really enjoy righting wrongs and standing up to bullies. The law is the best place to do that because the changes you make are so pervasive.
Which College of Law student organization stands out to you? 
If I had to choose only one, I would say the Federalist Society stands out to me. I admire their dedication to their ideals in the face of a political climate. The board members are always welcoming and always bringing in new guest speakers and great food.
What is your favorite Tallahassee recommendation?
My favorite Tallahassee recommendation would have to be the drive down Appalachee Parkway towards the Capitol building. It's a beautiful sight. I know it sounds silly, but the first time I did that as a new student was honestly such a touching moment for me. I felt like I was finally where I've been working so hard to be - in the capital where law is made! I really think everyone should drive through downtown and take in the government buildings and all that goes on down there, at least just once.
Email
cmv17@my.fsu.edu