Chelsea Cabrera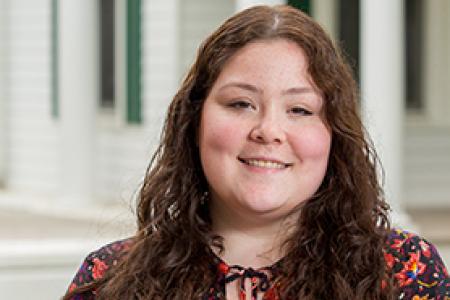 3rd Year
Undergrad
Florida State University
Area of Interest
Civil Litigation and Civil Liberties
What advice would you offer to a new incoming 1L law student?
Relax! Life has a way of working itself out. I understand it is hard to see the big picture sometimes, but put in the work throughout the semester and you will see the results. Do not doubt yourself or your ability. You are here for a reason. FSU Law would not have accepted you if they did not know you'd have the power to succeed and thrive in law school. You were an exceptional candidate and you have no reason to believe you will not continue to succeed in life as you have so far. There is a light at the end of the tunnel, and if at any time you lose sight of it, take a breath, step back and look at the big picture. 
What do you feel is unique about being a student at the College of Law? 
There are so many things, it would honestly be impossible to list them all! The first thing I feel is unique about being a student at the College of Law is how friendly students, administrators and professors are. Professors are practically always available. Whether you walk right in, or you email them beforehand, they are always willing to talk with you about anything. Another thing I feel is unique is the number of organizations, journals and co-curricular activities there are to get involved with. There is a club for everyone and if you want a different one, you can always start it! Having such a large number of organizations makes it easier to make friends and socialize. One Week Orientation is another unique and helpful aspect of the College of Law. Instead of getting to your first day without knowing anyone, you get there and already have friends. Finally, FSU Law is unique because of the mentors available. Before even starting the One Week Orientation, I had two peer mentors. I was able to meet with one of them and talk about my worries before the orientation.
Why do you want to be an attorney?
I want to be an attorney because I want to help people however I can - either through practice in public interest or through pro bono work. All throughout my education I have been interested in learning how to further social justice. In my undergraduate studies, I spent time researching the injustices present in the criminal justice system and witnessed it first hand while working for Anabelle Dias, a criminal defense attorney who prides herself on fighting for freedom. I strive to one day use my education and passion to fight for people who cannot do it for themselves. My parents came to this country and fought long and hard to have the lives they have. I want to fight for people just like my parents. 
Which administrative office has been particularly helpful to you during your time at the College of Law?
The Office of Student Affairs - mainly because the bar application is so tedious and they are always available to help you figure out what you need to write, how to word it, what documents to send in and when the due date is. They are also extremely helpful with personal matters and always go out of their way to make sure you get the help you need professionally and personally. Dean Benavides will even answer emails on the weekend; that's how awesome she is.
What is your favorite Tallahassee recommendation?
My favorite Tallahassee recommendation is the restaurant Siam Sushi. They have the most amazing Thai food in Tallahassee. It really is great if you have a stuffy nose or if you want to treat yourself after a hard week. My second recommendation would be to go out and explore the nature Tallahassee has to offer. Tom Brown Park, for example, has a vast number of hiking trails. Mission St. Luis Park has a dog section and I would recommend going there (even without a dog) just to watch all the dogs play! It really is such a stress reliever.
Email
cec15n@my.fsu.edu