Danielle Nagy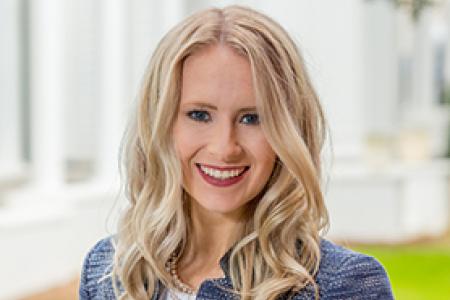 3rd Year
Undergrad
Florida State University
Hometown
Jacksonville, FL
Area of Interest
Criminal Law
What makes our alumni network special?
Our alumni are always willing to give their time to mentor law students. As a member of Trial Team, I have had the help of several local attorneys and alumni while prepping for competition. Additionally, there are always alumni who are willing to come to student organization meetings to give advice on being a law student and job hunting. Also as a Phonathon caller, I have taken notice of the generosity of our alumni when it comes to giving to the school so that our students have great opportunities here.
Why do you want to be an attorney?
I want to be an attorney because I love advocating and being in the courtroom. My career goal after graduating is to be a prosecutor.
Why did you choose the FSU College of Law?
I chose FSU Law because it immediately felt like home. Everyone was welcoming. I like that the environment at the College of Law encourages hard work, but it also encourages having free time to relax. I already felt stressed about law school before it even started, but the faculty and students really impressed on me that it is possible to enjoy my time in law school.
Which College of Law student organization stands out to you? 
Being a part of Trial Team has been an incredible experience. I have been able to grow immensely as an advocate, and have gained valuable trial experience that will help me as I begin my legal career. Through Trial Team, I have been able to meet several local attorneys who have been coaches and mentors to me. I think Trial Team will be a great asset in obtaining a career in the legal field.
Which administrative office has been particularly helpful to you during your time at the College of Law?
The Externship Office has been incredibly helpful during my time at the College of Law. In Fall 2017, I was able to participate in the Innocence Project of Florida externship. This summer, I will be a certified legal intern at the Fourth Judicial Circuit Court of Florida in Jacksonville. The Externship Office has been helpful in recommending and helping me find jobs in the legal field that give me a unique, hands-on experience.
What is your favorite Tallahassee recommendation?
Brunch at Madison Social. They have a new, delicious pancake stack every month and a great view of Doak Campbell Stadium.
Email
LDN12@my.fsu.edu