Elisabeth Avilla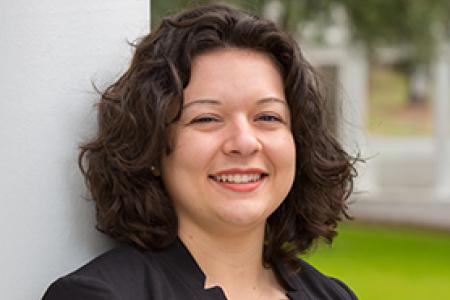 3rd Year
Undergrad
University of North Florida
Area of Interest
Public Interest
Why did you choose the College of Law?
I was impressed by the professors and not only their accomplishments, but their willingness to help students learn and make class interesting. I also was really motivated by the student body and the lack of cutthroat competitiveness rumored to plague most law schools. Everyone at the school - administrators, faculty and fellow students - seemed eager to help everyone succeed and I knew that was a community I would like to get involved with.
What do you feel is unique about being a student at the College of Law? 
The FSU College of Law student body is more welcoming and encouraging than I anticipated. My mentors and other 2L & 3L students were happy to meet with me to offer tips on studying, professors and outlining. Even my peers, who I was competing against on the curve, were happy to answer questions and talk over concepts and ideas from class.
What has been your favorite course or who has been your favorite professor since starting your legal education? 
My favorite course of this past semester was Civil Procedure with Professor Landau. Professor Landau makes a seemingly boring class interesting, engaging and at times, funny. He is able to take concepts that seem impossible to understand and explain them in a way that is understandable.
Which College of Law student organization stands out to you?
So far in my time at FSU Law, the organization that stands out the most is the Women's Law Symposium (WLS). WLS paired me with a professional mentor and a student mentor, and both have given me immeasurably helpful advice and guidance throughout my first semester and I anticipate they will continue to do so throughout my time as a law student. 
Which administrative office has been particularly helpful to you during your time at the College of Law?
The Career Services Office has hosted so many great lunches to give advice and explain opportunities like summer clerkships and externships. Additionally, meeting with a Career Services Advisor to help with my resume was extremely beneficial.
What is your favorite Tallahassee recommendation?
Fuzzy's Tacos offers free queso on game days and has an excellent shrimp taco!
Email
EAA16F@my.fsu.edu