Emily Michel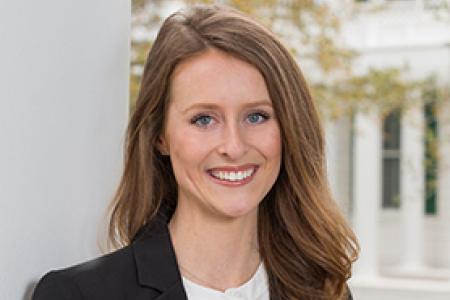 3rd Year
Undergrad
Florida State University
Area of Interest
Environmental Law, International Law
What advice would you offer to a new incoming 1L law student?
I would tell an incoming law student to take a deep breath and relax. I feel like many people try to scare you before entering law school, which in turn only induces unnecessary stress. Law school is without a doubt a difficult challenge, but with the right support system, success is completely attainable. This is why it is so important to choose a law school with a welcoming, supportive atmosphere instead of the contrary. Additionally, I would tell a 1L to treat law school like a career. If you manage your time similar to an 8-5 job, this will allow you to save time for personal life, which is very important for your mental health.
Why did you choose the FSU College of Law?
I chose FSU Law ultimately because I wanted a supportive environment. I know that some competition is a good thing, but I did not want to be in such a competitive space where my success was stunted. In addition, FSU Law has so many opportunities for networking in the capital. Obtaining a job is not the only goal I want to achieve through law school, but it is a very important one. FSU Law's numerous networking events and clubs are very beneficial to achieving this goal.
Why do you want to be an attorney?
I want to be an attorney, specifically an environmental attorney, to advocate for something that cannot advocate for itself. I want to use my skills to be able to promote a positive change in our society.
What has been your favorite course or who has been your favorite professor since starting your legal education? 
My favorite professor has been Tahirih Lee for Civil Procedure. Professor Lee showed that she really cared about her students. She offered extra instruction at local coffee shops every week and often ate lunch with us at the law school, making herself extremely approachable. FSU Law boasts a very impressive faculty that is sometimes daunting to a first-year student. However, all of my professors thus far have proven to be down to earth and truly want their students to succeed. Professor Lee was not only concerned with our success in her class, but also with our success in law school and our legal careers. She took an interest to always ask us how we were coping with the challenges of law school and would offer great advice on how to deal with them.
What is your favorite Tallahassee recommendation?
My favorite Tallahassee recommendation is the Tallahassee Rock Gym. One of my favorite hobbies is rock climbing, but the rock gym is welcoming to people of all skill levels (including those who have never rock climbed before).
Email
esm13d@my.fsu.edu