Ethan Katz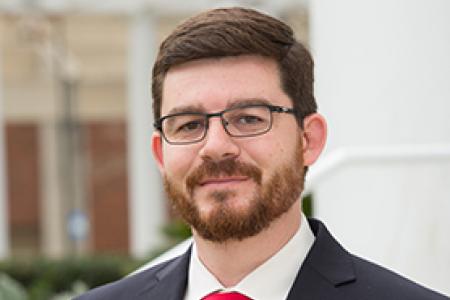 3rd Year
Undergrad
University of Florida
Area of Interest
Business Law, Construction Law
What advice would you offer to a new incoming 1L law student?
Take a step back, take a deep breath and ready yourself for a brand new experience. Most importantly, don't forget to enjoy yourself! In a number of ways, law school has been very similar to undergrad. But for me, coming from a background in construction, it has been a very exciting and new experience using vastly different skills than those that I used to succeed in my undergraduate and professional career. It's easy to get caught up in the stress of cold calls, journal write-ons, advocacy teams and finals. But, to use a cliche, you can't lose the forest for the trees. At times it's helpful to take a step back and just enjoy being a student, the learning process, and engaging with the best professors, staff and student body in the country.
What makes our alumni network special?
The alumni network is very active, especially in Tallahassee. Every alum I've spoken to has been full of advice and very willing to reach out into their own personal network to help find internships, clerkships and interviews. I owe my law clerk position this summer to one such interaction. Additionally, the alumni show amazing support by making gifts and speaking at the law school.
What has been your favorite course or who has been your favorite professor since starting your legal education? 
Professor Bayern has been my favorite professor thus far. His classes are extremely engaging and he explains the laws of Torts in a way that is very digestible and easy to understand. He was always willing to stay after class, sometimes for over an hour, to discuss any topic or hypothetical that his lecture may have sparked in someone's mind. He genuinely seems to care about the success of his students, both in his class and in learning the law in general.
Which College of Law student organization stands out to you? 
Phi Alpha Delta stood out to me almost immediately, which is the reason I pursued the 1L representative position. They struck me as a very well-rounded organization, hosting monthly speakers, offering mock trial, and having multiple community service opportunities. Further, the organization has a very strong national backing with an active alumni support base. The networking I've been able to do through the organization has already paid dividends.
Which administrative office has been particularly helpful to you during your time at the College of Law?
Every office I have interacted with has been extremely helpful when I've needed their help and advice. The Admissions Office helped me immensely in my decision making process to attend law school at FSU. The Office of Student Affairs answered all my questions regarding The Florida Bar application, helped direct setting up the Nontraditional Students Association and promptly called me back whenever I left a message. The Career Services Office has an open door policy, and they offered great advice on my resume and career opportunities for the niche market of law I intend to practice. Each administrative office has been great to work with.
Email
ESK17B@my.fsu.edu