Haley Dierkes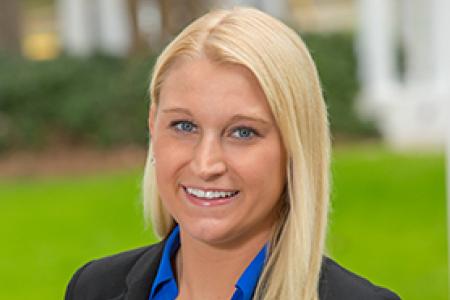 3rd Year
Undergrad
University of Florida
Area of Interest
Business Law, Intellectual Property
What makes our alumni network special?
The alumni are excited to hear from students and eager to help. They do not make it seem as though it is a burden to take the time out of their day to help a student they do not know. The alumni network enjoys being able to help students in any way they can and they go above and beyond and out of their way to do so.
Why do you want to be an attorney?
I want to be an attorney because I want to make a difference. I want to preserve order, fairness and justice in our community. I am a person who thrives on structure and while the law may be an ambiguous question with even more ambiguous answers, I also believe that it is extremely structured. I want to be a part of establishing and maintaining that structure. I also want to help people and businesses thrive, succeed and be whole.
What has been your favorite course or who has been your favorite professor since starting your legal education? 
I loved my Property with Professor Ryan. She pushed and challenged our class to be better and forced us to think outside of our comfort zone. She was meticulous in her approach to teaching and I believe it made all the difference in learning the material. She gave us outside resources, had discussion boards for us to discuss class topics outside of class, she hosted lunches to get to know her students and made time for anyone who wanted to meet with her one-on-one. Not only did she thoroughly teach me property, she set me up for future success in my other classes.
Which College of Law student organization stands out to you?
Out of the organizations that I am involved in, Women's Law Symposium stands out to me. This organization has put together several events and delivered everything that it has promised to its members. This organization is also attached to a real world organization of lawyers which has created some great networking opportunities and given me some amazing mentors.
Which administrative office has been particularly helpful to you during your time at the College of Law?
The Career Services Office has been particularly helpful. I was proficient in professionalism during undergrad because of the organizations I was involved in, but they were centered around the business world. The legal world is completely different and I struggled on how to make a shift from the business side that I know. The workshops and materials that Career Services has provided to the 1Ls has been so helpful.
What is your favorite Tallahassee recommendation?
My favorite recommendation is Alfred B. Maclay Gardens State Park because I love everything outdoors and this spot is beautiful and peaceful, which is a nice change of pace from the hectic life of being a law student.
Email
had17b@my.fsu.edu