Hannah DuShane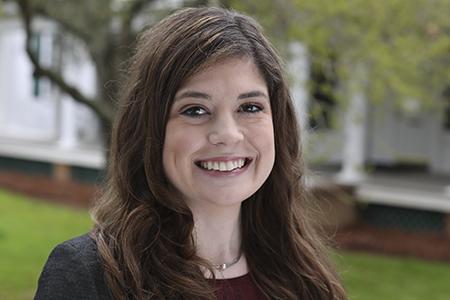 3rd Year
Undergrad
Thomas Edison State University
Area of Interest
Business Law, Constitutional Law, Government Law
Why did you choose the College of Law?
I chose Florida State Law because of its location in Florida's capital and the numerous opportunities that Tallahassee affords.  
How have you interacted with our alumni network?
Before law school, I spoke with numerous alumni. I talked to them about their experience at the College of Law and afterwards as well. They were all very open to questions about FSU and had great recommendations and advice about law school and a future career. 
Which administrative office has been particularly helpful to you during your time at the College of Law?
Dean Henley in the Career Services and Professional Development Center was a tremendous help my during 1L year. She encouraged me to pursue things I did not think were possible and her encouragement has opened up wonderful opportunities. 
Give one fun fact about yourself.
The summer before law school, I hiked the Inca Trail in Peru. 
Why did you become a Student Ambassador?
I had a very welcoming experience at Florida State Law throughout the admission and decision period and during my first year. I want to encourage and guide prospective students through the law school decision process by sharing my personal experiences. 
Email
hcd18@my.fsu.edu