Heather Raya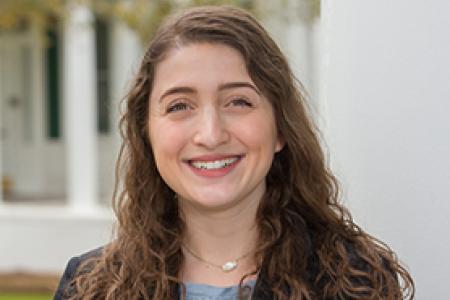 3rd Year
Undergrad
Florida State University
Hometown
Jacksonville, FL
Area of Interest
Business Law, Employment Law, Property Law, Disability Law
What do you feel is unique about being a student at the FSU College of Law? 
The collegiate atmosphere is what makes the FSU College of Law unique. The students go out of their way to assist their fellow classmates and are encouraging beyond belief. Based on tours I've taken and reviews from my friends at other law schools, this collegiate atmosphere is not the norm. The College of Law is like a family despite the competitive nature of grading.
What makes our alumni network special?
The alumni network is special because of how willing the alumni are to help. My mentor, an FSU alumna, is constantly reaching out to me and asking how she can assist as I navigate through law school. The alumni network available to us as students is extensive and approachable, allowing us to really utilize those connections.
Why do you want to be an attorney?
I want to become an attorney to represent those that can't represent themselves. I'm very involved in the organization Best Buddies (which is aimed at helping those with intellectual and developmental disabilities). I have seen firsthand the discouraging journey people with disabilities go through when trying to find and keep employment, and with a law degree I hope to help with this type of employment discrimination.
What has been your favorite course or who has been your favorite professor since starting your legal education?
My favorite course has been Legal Writing and my favorite professor has been my Legal Writing instructor, Professor Hanson. I have always loved writing and I enjoyed applying my writing skills in a legal context. Through this course, I feel like I have gained a lot of applicable skills. Professor Hanson is my favorite professor because of how encouraging and informative she is.
Which College of Law student organization stands out to you? 
Phi Alpha Delta stands out to me the most because of all the opportunities available for students to gain leadership experience. As only a 1L, I have been able to join the executive board and contribute my ideas to the organization.
Which administrative office has been particularly helpful to you during your time at the College of Law?
The Career Services Office has been very helpful to me! From their Survival Guide (which I have tabbed and highlighted) to meeting with various people in the office, I have had all my many questions answered.
Email
har13@my.fsu.edu