Jada Roulhac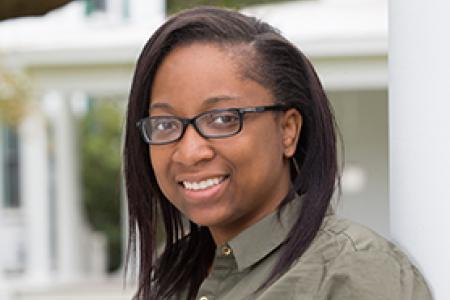 3rd Year
Undergrad
University of Florida
Hometown
Pembroke Pines, FL
Area of Interest
Business Law, Corporate Law
Why did you choose the College of Law?
Aside from the stellar academic reputation, the location and the inclusive environment are the main reasons why I chose the FSU College of Law. I believe FSU Law has the most beneficial location for law students in the state of Florida. The Supreme Court and many other judicial buildings are within walking distance of the law school and we have access to tons of practicing attorneys, judges and politicians.  
What do you feel is unique about being a student at the College of Law? 
Something unique about being a student at the College of Law is getting to experience the friendly and welcoming environment. All of the students here are extremely helpful and willing to lend a helping hand whether it be with something little like finding a building or opening a locker, or something big like finding an internship or sending an outline for an upcoming exam. The friendly and welcoming environment is not limited to just students; it also extends to faculty and staff. Faculty and staff are always there to lend advice and do whatever they can to make the law school experience less stressful.
Why do you want to be an attorney?
I want to be an attorney because a career as a corporate attorney will allow me to combine my passion for helping others and my interest in business and law into a career. Also, working as an attorney will help me acquire knowledge, resources and a strong network that will all enable me to positively impact my community.
What advice would you offer to a new incoming 1L law student?
Keep a positive attitude and be open to change. Law school is totally different from any other schooling. Classes are taught differently, the assigned readings are different and grading is different. All of these new experiences will require you to adjust how you study, how much you study and possibly where you study and who you study with. You just have to be open to change. Every teacher and course will be a different experience. A positive attitude will be extremely helpful in getting through difficult courses and long days. 
What is your favorite Tallahassee recommendation?
My favorite Tallahassee restaurant is Leola's Crab Shack. I love seafood and their fried crab tray and sweet potato pies are absolutely delicious. Whenever I have family or friends come into town, I make sure to treat them to crab from Leola's Crab Shack.
Email
jdr17d@my.fsu.edu