Jemma Takx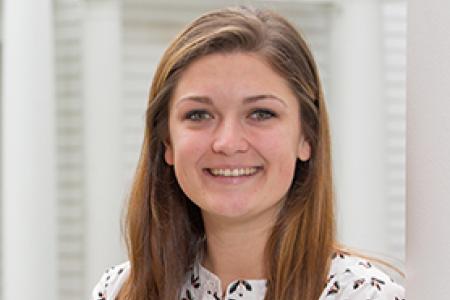 3rd Year
Undergrad
Florida State University
Area of Interest
International Human Rights Law
What advice would you offer to a new incoming 1L law student?
I would advise an incoming student to come in open minded. So much changes throughout a semester and school year. Ask for help if you need it - it is never too late to change study habits or outlining if what you are doing is not working for you. Ask professors and peers for advice and help. We want to help. We want to give advice and let you learn from what works for us and what we know works for our friends.
Why did you choose the FSU College of Law?
I have always wanted to go to law school. I want to change the world. There is so much wrong in the world and so much injustice. I am lucky to be a first generation American and to have had the opportunities I have had. I want a law degree so I can better represent and advocate for those who cannot speak for themselves or who do not have a platform to do so.
What makes our alumni network special?
Our alumni are so special in how quick they are to respond to our students. I have always found an alum who is more than willing to help and speak with me. All the panels we have had of alumni have been incredibly helpful. Outside of school events, alumni are so eager to help and speak with us.
Which College of Law student organization stands out to you? 
So far, the Black Law Students Association (BLSA) has stood out to me. It's a very open and welcoming organization. They have a big presence on campus and they have done a great job creating an open community where people in the organization help each other out.
Which administrative office has been particularly helpful to you during your time at the College of Law?
The librarians at the Research Center have been extremely helpful. The grammar specialists are so helpful and open. Their open door policy is such a comfort to have available.
What is your favorite Tallahassee recommendation?
I love Lucky's Market and Black Dog Cafe. Cascades Park is also a great place to lay out a blanket, grab a coffee and study while getting some fresh air, especially if you have a dog.
Give one fun fact about yourself. 
I am a dual citizen with the U.K. and worked abroad in the Houses of Parliament in London. After I earn my J.D., I intend to get my MSc in Law at a university in the U.K. to license me abroad as well.
Email
jat13h@my.fsu.edu