Jen Mosquera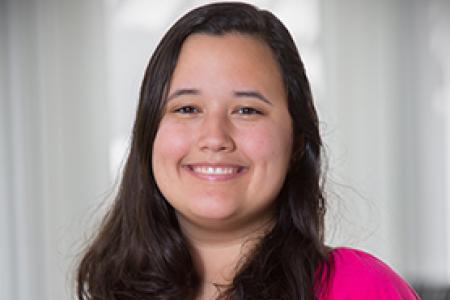 3rd Year
Undergrad
Florida International University
Area of Interest
Administrative Law, Land Use and Environmental Law
Why did you choose the College of Law?
I chose FSU Law because I felt like I fit in here. I had a wonderful time when I toured the campus and I felt that it was a very happy and productive place. I was also very interested in the small class sizes, renowned faculty and its location in the state's capital.
What makes our alumni network special?
All of the alumni that I have met have always been happy to help and always talk about how much they loved being in FSU Law. They are really dedicated to the school. Not only are the excited to hear about how the school is doing now, they are always looking for ways to help the students when we are searching for opportunities outside the law school.
What has been your favorite course or who has been your favorite professor since starting your legal education?
My favorite course and professor was taking Property with Professor Ryan. Professor Ryan is absolutely brilliant and has an immense capacity to explain legal concepts. I enjoyed property because I found it challenging and I felt that it touched many areas of everyday life, which made it more interesting.
Which College of Law student organization stands out to you and why?
I really enjoy my participation with the Women's Law Symposium especially because they work so closely with the Tallahassee Women Lawyers. The mentorship program helped me develop a great relationship with my mentor who has given me advice and helped me while I've been in law school.
Which student services office has been particularly helpful to you during your time at the College of Law?
I often utilize the Career Services Center because it has many different services. I enjoy speaking with them and many of the successful networking events I have gone to have been at their urging. I am planning on attending their professional development course which seems both informative and interesting.
What do you feel is unique about being a student at the College of Law?
I feel that FSU Law is one of the few law schools where students and faculty really care about each other. At other schools I visited I did not feel that there was the sense of community that exists within our law school.
What is your favorite Tallahassee recommendation?
I love Voodoo Dog. It is a small hotdog and burger place right by the law school and I sometimes walk there to have great hotdogs with different toppings on them, like macaroni and cheese.
Give one fun fact about yourself.
I was born on a Navy Base.
Email
jm16c@my.fsu.edu