John Infantolino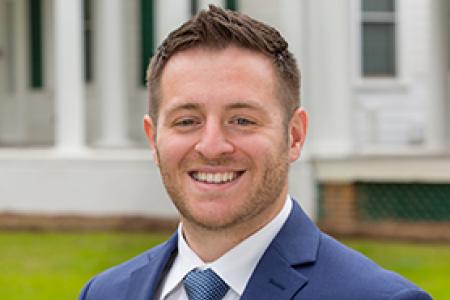 3rd Year
Undergrad
University of Central Florida
Area of Interest
Criminal Defense
What advice would you offer to a new incoming 1L law student?
One major piece of advice is to maintain a healthy lifestyle. It is easy to get stuck in the library and eat a lot of prepared foods from local establishments. However, it is beneficial to workout, not only the mind, but the body as well. The Leach Center (FSU's gym) is a fantastic building with state of the art technology, and speaking from experience, it is a great place to relax the body and mind from studying. Cooking at home can save money and provide a comfortable feeling of a new home if they recently moved to Tallahassee. 
What do you feel is unique about being a student at the College of Law? 
The most unique feeling about being a student at the College of Law is that I get to be a part of one of the most nationally known law schools. Not many attorneys can say they graduated from the FSU College of Law, and receiving such an honor is highly unique to me.
What has been your favorite course or who has been your favorite professor since starting your legal education? 
My favorite course so far has been Evidence. I was able to learn the Rules of Evidence and how they applied in court. This will help me most in my legal career, for I see myself handling criminal cases that involve all types of evidence.
Which administrative office has been particularly helpful to you during your time at the College of Law? 
The Office of Admissions has no doubt been the most helpful. I am a transfer student and I would not have made it to FSU if it wasn't for them. One staff member in particular, Ralph Keiffer, was involved in the entire process. I first met him at a UCF law school event and he gave me the information I needed to apply. He was sure to keep in contact with me about how things were going and I truly felt he cared about me as a potential law student for FSU.
What is your favorite Tallahassee recommendation?
My favorite Tallahassee recommendation is the restaurant El Jalisco. I am a huge fan of Mexican food and I would recommend it to anyone. Get the trio fajitas!
Give one fun fact about yourself. 
One fun fact about myself is that when I moved to Tallahassee and began my first semester, I adopted a dog, Ace. He was six months old at the Leon County Animal Shelter and it was the best decision I have ever made. He is now 11 months and I house trained him and taught him all the tricks he knows. The hardest was "roll over," but he is so smart, it was quick to teach!
Email
JJI17@my.fsu.edu