Kate Ricci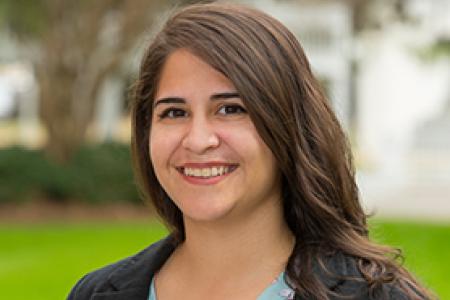 3rd Year
Undergrad
Roger Williams University
Area of Interest
Military, Medical Law
Why do you want to be an attorney?
I want to make the world a better place. I want to fight for feminism, equality and civil rights.
What has been your favorite course or who has been your favorite professor since starting your legal education? 
My favorite professor has been Professor Busch. I was really struggling with converting from a creative writing background to legal writing and he has been so helpful. Additionally, he takes into consideration that I have been out of school for a while and relates to the real problems that a non-traditional student has to deal with.
What makes our alumni network special?
They are always willing to network with us and reach out. It doesn't feel like we have to search out opportunities or advice. It's also really widespread, which I didn't expect from a state school. I'm from Rhode Island, so I never thought FSU would be a good choice for me, networking wise. But as soon as I got accepted, the Alumni Affairs Office and Career Services Office found a list of alumni in Rhode Island and even a few from my hometown.
Which College of Law student organization stands out to you? 
The Student Veterans Law Symposium because we have a focus on volunteer work and I think we are going to be able to make an impact in law school student veterans' lives. But, outside of that, I am amazed by the Trial Team. The members are all so confident, well spoken, and talented while maintaining high GPAs.
Which administrative office has been particularly helpful to you during your time at the College of Law?  
The Career Services Office and the Office of Student Advancement. As someone who will probably practice out-of-state or join the military, I have very focused goals and the Career Services Office is always willing to provide the individual attention I'll need to make that happen. The Office of Student Advancement has also been invaluable during the bar application process. I never imagined that I would go to a school where the associate dean for student advancement picks up her phone on your first call just to ask a simple question. As far as I'm concerned, that is a completely unique experience to FSU.
What is your favorite Tallahassee recommendation?
I love the Black Dog at Lake Ella. It has the best and most unique coffee and food, and it's right on the lake. It's perfect for thinking or studying.
Email
cr17j@my.fsu.edu