Kate Williams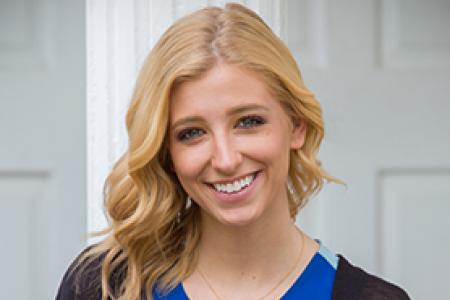 3rd Year
Undergrad
UNC-Chapel Hill
Area of Interest
Contract Law, International Law
What do you feel is unique about being a student at the College of Law?
I think being a student at FSU Law is unique because of the College's small size, the feeling of community here, the relationship students have with the faculty and each other. Another amazing part about being at the College of Law is its location! We are right in the heart of the capital of Florida, which means we get fantastic and unique opportunities with all of the government facilities here. I have friends who work everywhere from the Supreme Court to the Environmental Protection Agency, and they can attribute it to being in this location. There is a fantastic FSU Law alumni network of people working right down the street, doing major things for our state. As students, we can intern with those people and walk straight there after school. I could sit in on a trial court hearing any day of the week
Why do you want to be an attorney?
My family jokes that I like to argue and have been loud since I was little, so I have to be an attorney. It is true that I have strong opinions and I like to stand up for what I believe in. Law fits my talents and my passions. One of my strong beliefs is that everyone should know their rights and have someone help them defend those rights. I hope to be an active member of the community one day as an advocate for those who are often taken advantage of by a legal system they do not understand, whether that is in the international realm. I believe attorneys have a great knowledge that many people do not have access to and we have a great responsibility because of that
Which College of Law student organization stands out to you and why?
I really enjoy the Women's Law Symposium. Not only do we get to meet together as women and talk about issues specific to us as a gender in the law field, but we get to hear from women who have been successful in the field and learn from them through their perspectives and experiences. WLS has introduced me to members of the community I would not have met otherwise, including judges and attorneys, and it has provided a great opportunity for networking. I also greatly enjoy the mentoring program WLS offers, where members are paired up with a female law professional in the community and get the chance to meet with them, shadow them, etc. I have become quite close with my mentor and have learned a lot from her experiences.
Give one fun fact about yourself.
I am absolutely terrified of any body of water. The lake, the pool, and even baths give me anxiety. My boyfriend tried to get me to go in the ocean and I cried! The fear is a mystery to both myself and my parents.
Email
kaw16@my.fsu.edu