Katie Mesa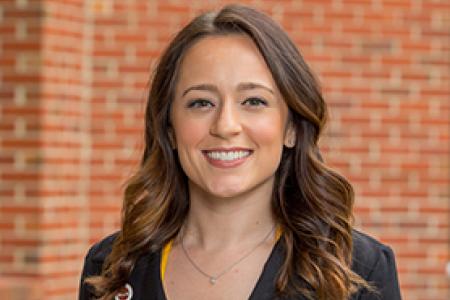 3rd Year
Undergrad
University of Florida
Hometown
Pembroke Pines, FL
Area of Interest
International Law, Entertainment Law, Human Rights Law
What advice would you offer to a new incoming 1L law student?
I would tell an incoming 1L to not underestimate the rigor of the law school curriculum but to also take comfort in knowing that he or she wouldn't be here without already having the academic and career-oriented wherewithal to be a successful law student - and to eventually become a successful lawyer. The older students at FSU law are some of the most compassionate and friendly that I have ever encountered so you will never feel alone or lost as long as you ask for help when needed. Everyone here is going through the same trials - sometimes quite literally - that law school subjects you to but they are getting through and so will you.
What do you feel is unique about being a student at the FSU College of Law? 
I think the location of the FSU College of Law is key to the opportunities available and the overall enrichment of the legal education here. Being in Florida's capital affords us experiences that other institutions don't readily have. I love taking a study break with my friends to walk down the block and see the Florida Supreme Court or the museum in the old capitol building. It is so cool to have the opportunity to interact with members of the state legislature, local attorneys and judges, even Supreme Court justices through outside involvement or hearing talks being held at the College of Law.
What makes our alumni network special?
While many alumni remain and work in Florida, it is comforting to know that others have moved to work in various cities around the country. The alumni directory has been an invaluable tool for me to find opportunities in Atlanta, where I ultimately aspire to be. While the College of Law does have strong ties to cities in Florida, it is impressive to know that the alumni network reaches beyond just this state.
Which administrative office has been particularly helpful to you during your time at the College of Law? 
The Career Services Office has been exceptionally supportive in helping me find an internship for the summer. They put me in contact with a career mentor after I expressed my preference for being in Atlanta for the summer. This alum goes above and beyond by asking about my specific interests, e-mailing me any and all opportunities for students that she finds, and also informing me of other ways to network in the city. 
What is your favorite Tallahassee recommendation? 
I am an ardent lover of pizza and irrationally sized foods so I would have to recommend Momo's Pizza. They advertise as selling "slices bigger than your face" and they do exactly that. They offer a wide variety of toppings and cheeses, which is key to a fully satisfying pizza experience, in my opinion.
Email
klm17d@my.fsu.edu