Kevin Porter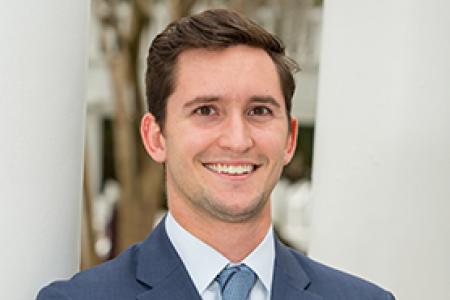 3rd Year
Undergrad
University of Florida
Area of Interest
Environmental Law
What do you feel is unique about being a student at the FSU College of Law? 
Being located in the state capital is something to be celebrated. The numerous opportunities provided for FSU College of Law students due to its relationship with members of the Florida state courts and legislation offer a truly unique experience unmatched by other Florida law schools.
What makes our alumni network special?
The small size of the law school which provides a supportive and familial experience extends to its alumni. Because of those experiences, the alumni continue to participate in school events and support its current students. My Environmental Law Society mentor, a lawyer for Hopping Green & Sams, is a College of Law alum who continues to help law students in return for the services the school provided him as a student.
Which College of Law student organization stands out to you? 
I was very excited to join the LitiGators here at the FSU College of Law. It is undoubtedly a strange experience to move from the University of Florida to Florida State. However, the LitiGators provide a great supportive group of students that embrace our alma mater and current law school. The FSU vs. UF powder puff game is also a lot of fun.
Which administrative office has been particularly helpful to you during your time at the College of Law?
The Career Services Office has been a tremendous help as a new law student. They have provided us with informational meetings on completing the Florida Bar Application and looking for summer externships. They have also been helpful by providing us with supplemental materials such as guides on how to perfect your legal resume and draft a professional cover letter.
What is your favorite Tallahassee recommendation? 
In the few months that I've lived in Tallahassee, Hobbit would probably be my favorite spot to eat. It's a great place to order some wings with friends and watch a sports game. Also, another uniquely Tallahassee spot would be Birds Aphrodisiac Oyster Shack. My dad also bragged about how great the oysters in Tallahassee are because of its proximity to Apalachicola, and after going to Bird's a handful of times during my fall semester I would have to agree with him.
Give one fun fact about yourself. 
A fun fact is that I am a twin. Not many people get to say there are two of them, but I do. Although my twin lives in Pennsylvania, we are still very close and being a twin definitely made my growing up twice as fun.
Email
kcp16b@my.fsu.edu