Luciana Walker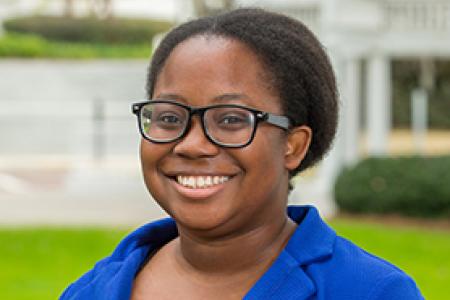 3rd Year
Undergrad
University of Central Florida
Hometown
Orlando, FL; Jamaica
Area of Interest
International Law, Arbitration, Contracts
Why did you choose the FSU College of Law?
I chose the FSU College of Law both for the joint graduate pathway being offered and because of the overwhelming welcome I got here. In everything from my acceptance call to my tour to my meeting with Dean O'Connor, everything about the school seemed both upstanding and inviting.
Why do you want to be an attorney?
I want to be an attorney because the position carries with it the unique ability to affect change and to empower people to do better for themselves. A good lawyer may prevent injustice and defend ingenuity in ways that promote learning and creativity, all the while relying heavily on a desire to aid someone else. I value all these traits and skills, and hope to make a difference on the international scale by empowering people and organizations to reach their global potential.
Which College of Law student organization stands out to you? 
My favorite organization is the International Law Students Association. While I may be biased being an immigrant myself, it is hard to not appreciate the gathering of many minds and cultures working towards similar goals. It is a group that shows that law touches many people everywhere and the impact that our profession can have clear across the globe.
What advice would you offer to a new incoming 1L law student?
My first advice to an incoming law student would be to breathe and pay attention. The first days and the weeks leading up to a new semester are a flurry of emotions and questions and concerns. Some are misplaced, and many others can be settled by understanding that you have even footing, you've earned your place and you are primed to succeed. The people around you are willing to help and are excited to see you thrive. Avail yourself of them.
What is your favorite Tallahassee recommendation?
I would say attend some events on the main campus, a football game or even some free activity nights. The main campus provides free food and games on some Friday evenings to any students and they are a quick cost-effective way to blow off some steam. Law school is a good combination of being a professional and still being a student so take advantage of that.
Give one fun fact about yourself. 
I perform songs in Sign Language at events.
Email
lkw17@my.fsu.edu