Malasia McDuffie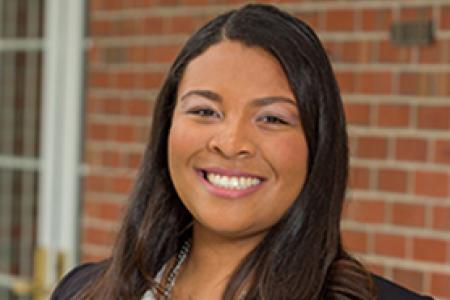 3rd Year
Undergrad
University of South Florida
Area of Interest
Labor and Employment Law, Business Law, Contracts
Why did you choose the FSU College of Law?
I chose to come to FSU Law because of the outstanding employment opportunities offered here and the friendly environment. I figured that I could not go wrong choosing to go to school in Florida's capital. So far, I have not been disappointed with the choice.
What has been your favorite course or who has been your favorite professor since starting your legal education?
My favorite professor since starting my legal education has been Professor Bayern. I had Professor Bayern for Torts and he made me feel extremely comfortable about my first semester of law school and about the material that we were getting into. The way he explained the material was very straight-forward. The method he uses to call on students (a big colorful wheel) is also very fair and hilarious!
Which College of Law student organization stands out to you? 
The Black Law Students Association stands out to me because the organization offers so much for its members and for the entire law school community. As a member, the organization sets you up with a professional mentor and a support system. I am a part of three other organizations and the Black Law Students Association offers just about everything that the other student organizations offer and more.
What is your favorite Tallahassee recommendation?
I love Tallahassee's Downtown Getdown! It is a free event that happens on the Friday night before FSU football games. There is food, music and plenty to do! On any given day, I love to go down to Cascades Park to relax, have a picnic or go for a walk.
Give one fun fact about yourself. 
As a teenager, I was a part of a traveling pistol team. I was the only female on the team for a long time and our team has been ranked #1 in Florida and #1 in the entire nation. I am right handed and I won all of my titles by shooting with my left hand!
Email
mqm17@my.fsu.edu