Mary Kate Mahoney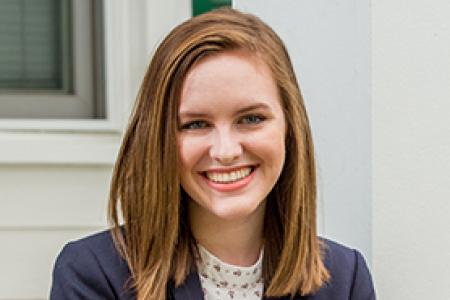 3rd Year
Undergrad
Florida State University
Hometown
Jacksonville, FL
Area of Interest
Business Law
Why did you choose the FSU College of Law?
I went to FSU for undergrad and originally I did not want stay at FSU for law school. However, I went on a tour after I was accepted and I fell in love. Everyone was so kind and welcoming. The faculty I spoke with seemed like they really cared about me as an individual, and offered me honest advice about choosing a school and a degree. The environment immediately made me feel like I was home which I didn't see as much in other schools.
Why do you want to be an attorney?
When I decided to get my undergraduate degree in English, I wasn't sure what I wanted to do with it. I decided to get my law degree and be an attorney partly because I enjoyed the pre-law classes I took and partly because I like how many opportunities there are in the field of law. Lawyers can be anything from politicians to teachers to writers to traditional lawyers. I like the idea of having that flexibility because you never know where life will take you and what opportunities will come.
Which College of Law student organization stands out to you? 
Women's Law Symposium is definitely a student organization that stands out to me. I really like how they facilitate relationships between women who are just starting their legal careers and established female attorneys. I think it is important for women to see other women in successful positions, and be able to get their advice and input on being a woman in this profession. I also really like that they're not all female, that there are guys welcome too, because I think the idea of empowered women, which has become such a big issue, should be shared.
Which administrative office has been particularly helpful to you during your time at the College of Law?
The Office of Student Affairs has been particularly helpful to me. I always appreciate getting the email reminders for big 1L opportunities. Also, Dean Benavides was very helpful in answering my questions when I was working on my Florida Bar registration. I probably would have been much more stressed working on it if I didn't have her help.
What advice would you offer to a new incoming 1L law student?
I would tell an incoming 1L to not let everything they've heard about law school get in their head. Going from undergrad to law school is like going from high school to undergrad. It's new and different and maybe harder, but once they adjust and figure out what works for them, there's no reason they can't succeed.
Give one fun fact about yourself. 
I grew up in Chicago and so I met Oprah once because we used to belong to the same gym!
Email
mkm13b@my.fsu.edu