Nick Cleary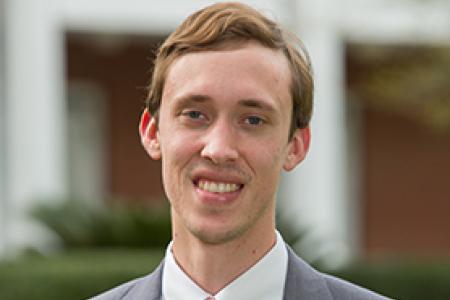 3rd Year
Undergrad
Florida State University
Area of Interest
Real Estate, Business, Appellate Practice
What advice would you offer to a new incoming 1L law student?
I would tell them to have an open mind to consider possibilities and opportunities that they normally would not pursue. Also, do not let the inevitable stress of law school negatively affect areas outside of school (i.e. relationships, hobbies). Having a life outside of school will help you keep things in focus.
Why did you choose the College of Law?
The education you receive for the price you pay is hard to match. I feel that I am getting as good of an education here as I would at other more expensive schools. Also, attending law school in a state capital affords opportunities that most other law students will not have.
Why do you want to be an attorney?
I want to help people make smart, informed decisions that have the potential to impact their lives significantly. Attorneys have a responsibility to counsel clients wisely and in furtherance of their interests. I look forward to using my specialized knowledge to teach and inform those in need.
What has been your favorite course or who has been your favorite professor since starting your legal education? 
My favorite course so far has been Legal Writing & Research with Professor Hanson. I feel that I have gained the most practical experience from this course. I have already learned many skills that I will be able to use once I am an attorney. Professor Hanson is very easy to talk to and seeks to make sure that her students are understanding the material and what is expected of them.
Which College of Law student organization stands out to you and why?
Christian Legal Society stands out to me because it aligns with my Biblical worldview. This organization allows me to learn more about how to be a Christian lawyer. It is nice to have an organization where fellow students can share their stories, beliefs and talk about how the law intersects with our faith.
Which student services office has been particularly helpful to you during your time at the College of Law?
The Career Services and Professional Development Center has been very helpful in informing me on how to apply to The Florida Bar, how to improve my resume and how to network. They also provide beneficial lunch opportunities where I get to hear from practitioners in different areas of law.
What is your favorite Tallahassee recommendation?
I would recommend attending a FSU Football game at Doak Campbell Stadium. It is amazing to see 80,000 strong doing "The Chop" together. The atmosphere is loud and exciting and will not disappoint!
Give one "Fun Fact" about yourself.
I professionally recorded a studio album in Nashville, Tennessee when I was in a band during my high school/college years.
Email
nrc10@my.fsu.edu