Trent Allard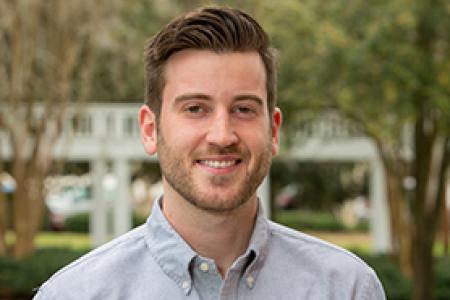 3rd Year
Undergrad
Appalachian State University
Area of Interest
Corporate Law
What advice would you offer to a new incoming 1L law student?
Over my year and a half here at FSU, there has never been a single time that I've felt homesick. I would advise any incoming 1L that FSU Law feels more like one big family rather than an ultra competitive, cutthroat law school. On top of the family environment, I would advise them to branch out and get a deeper look at all of the extracurricular organizations, enjoy the sports that FSU has to offer and reach out to many students at the law school to create a professional network.
What do you feel is unique about being a student at the College of Law? 
Being in the capital city of Florida, FSU Law offers an abundance of opportunities to gain practical experience while in school. I've had the experience of capitalizing on this unique feature through participating in the externship program.
What makes our alumni network special?
My boss was a recent FSU Law grad when I participated in the externship program. He directly helped me acquire a job for summer 2018 and he introduced me to several other FSU Law grads that have offered to help me through the rest of my career. The FSU Law alumni group embodies the close-knit atmosphere the law school has and I am even more excited to become a part of this group.
Why do you want to be an attorney?
I am pursuing the Business Law Certificate. As boring (or perhaps exciting) as it may seem, I've always enjoyed the transactional side of the day-to-day operations of businesses. Therefore, my path has led me to pursue my dream of becoming a transactional lawyer. I've always heard that if you love what you do then you'll never work a day in your life. Although I have not yet begun my career in transactional law, I believe this is my passion and I will truly love my job.
Which administrative office has been particularly helpful to you during your time at the College of Law?
Externship Programs has been very beneficial to me. Not only has it led me to a job for my 2L summer, Professor Gertz has made me into a better student and has offered me advice that is second to none. Externships are a great opportunity for students to gain practical experience and meet lawyers. To any incoming 1Ls, make sure to utilize this program and all its benefits. I wish more of my fellow students would take advantage of this program.
What is your favorite Tallahassee recommendation?
First Friday. During the football season, FSU puts on a live concert the Friday night before the football game and brings some of the best country music stars. It's a great opportunity to forget about law school and enjoy some downtime with your classmates and cheer on the Seminoles the following day.
Email
tsa16b@my.fsu.edu