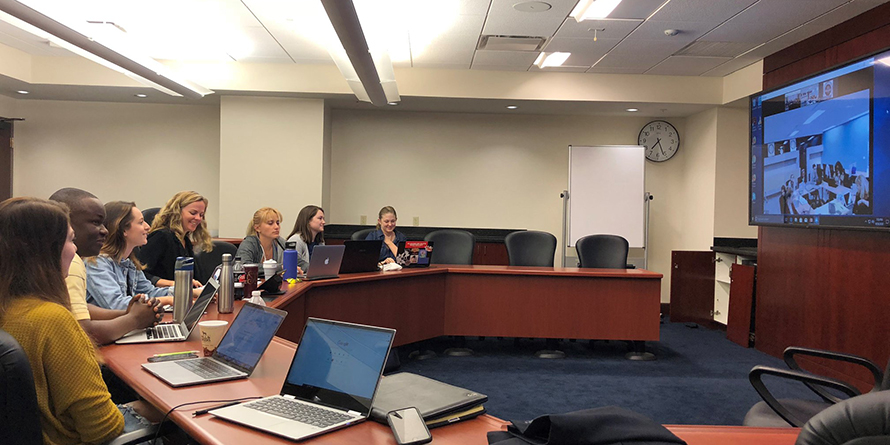 Our Immigration and Farmworker Project was launched during the Fall 2018 semester. Students enrolled in the project learn important legal advocacy skills while assisting immigrants and agricultural workers who face employment barriers, such as undocumented status, lack of housing and lack of healthcare. In addition to helping clients attain lawful immigration status and the proper employment authorization documents, students conduct community outreach to educate immigrants and agricultural workers of their rights, and engage in legal reform through legislative and administrative advocacy.
Other benefits of the project include:
Learning about the immigration system in our country
Directly interacting with clients from other countries
Handling client cases with other students
Learning how to be a trauma-informed lawyer
Observing and participating in immigration court proceedings
Interacting with immigration court judges and government attorneys
Engaging in legislative advocacy
Attending a naturalization ceremony
And much more!
In collaboration with the University of Florida Levin College of Law's Intimate Partner Violence Assistance Clinic, professors from UF and FSU team-teach the students in the project from both law schools in real time. The unique collaboration allows us to serve a larger geographic area. Clinical Professor Darby Kerrigan Scott directs the project.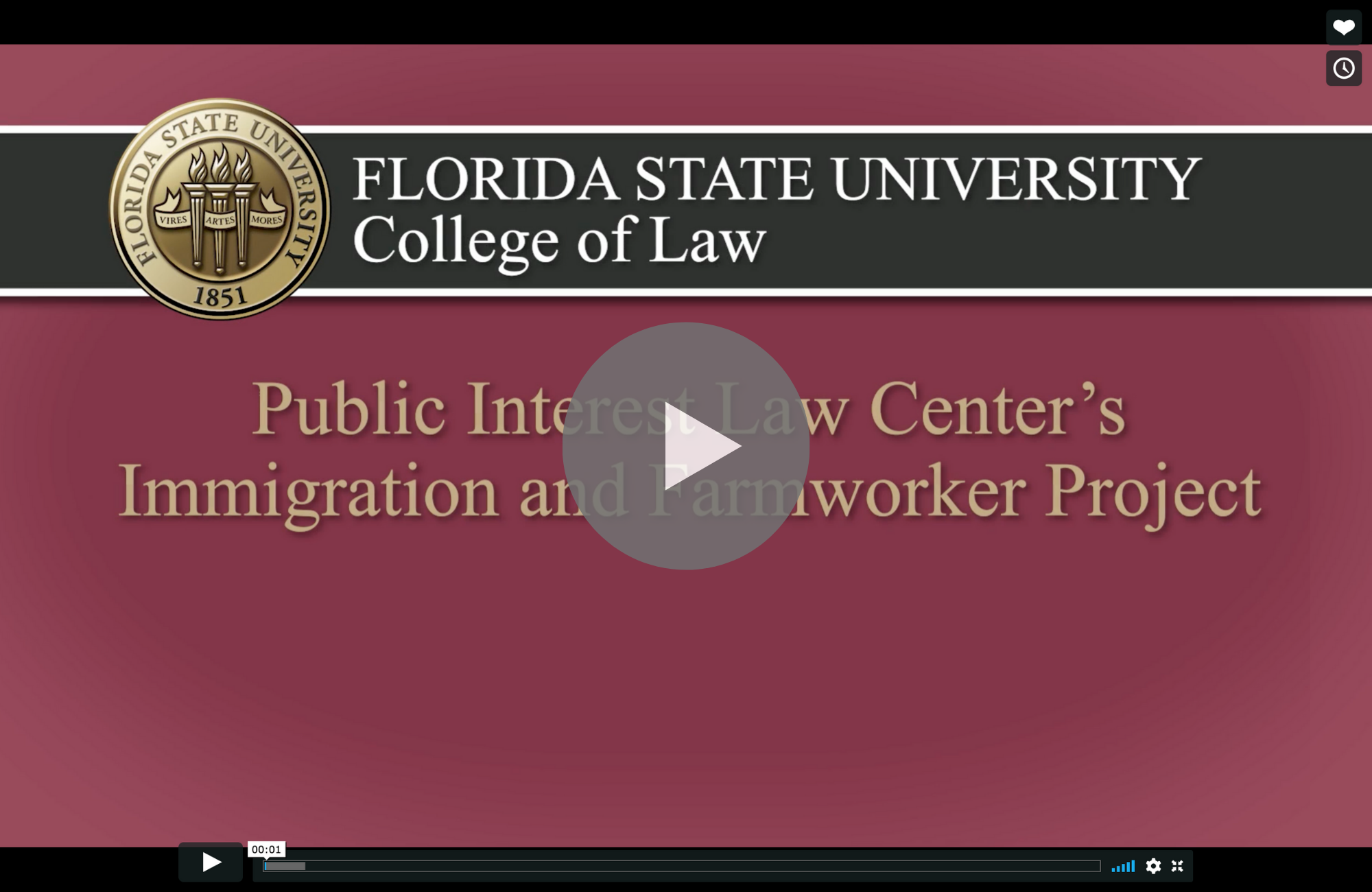 ​
***
If you are interested in inquiring whether you qualify for representation, please contact the FSU Center for the Advancement of Human Rights at 850-644-4550.
Si quiere preguntar si puede calificar para nuestros servicios, puede llamar al Centro de Derechos Humanos a 850-644-4550. 
 
Project News & Events
title-inside title-centered
2