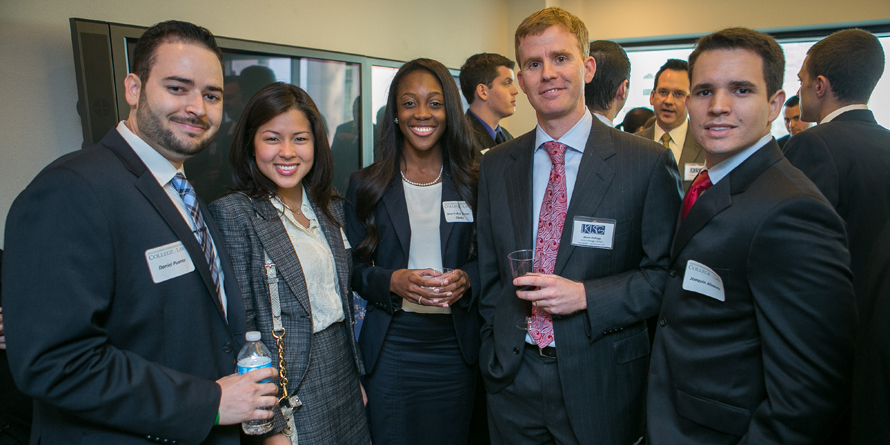 Our alumni can be found in almost every U.S. state and around the world. Our 10,000-plus alumni are extraordinarily supportive of our school and students.
One measure of the level of graduate engagement is a law school's alumni giving rate – ours is among the top 50 best in the nation.
Most importantly, our alumni provide a vital network to help our students find employment. They generously donate countless hours to help students perfect their job search skills and learn about practicing law. Alumni in private firms, the judiciary, government service and nontraditional legal careers regularly visit campus to talk with students about their specific fields of practice, answer students' questions and conduct mock interviews. They also host networking meetings with students in their cities and provide students employment opportunities. And, of course, they like to hire our students.
Our alumni are leaders in both the private and the public sectors. In the private sector, alumni are executives at multinational corporations and transactional lawyers in firms of all sizes. In the public sector, our alumni have served in the U.S. Senate and as public interest and civil rights lawyers. They bring the breadth of their experience to help our students launch their careers.