Distinguished Alum Award
This award recognizes a Florida State University law school graduate who is distinguished professionally and who has rendered outstanding service to the community as well as to our College of Law. Factors considered in selecting the winner include: professional distinction; good citizenship; and significant contributions benefiting the community, state and nation.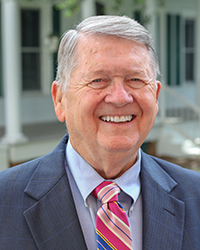 S. Curtis "Curt" Kiser ('70) of Lamont, Florida
Curt Kiser is a commissioner on the Public Employee Relations Commission. He previously served as general counsel of the Florida Public Service Commission for five years and as a partner at Holland and Knight for 14 years. Kiser was the first FSU Law graduate elected to the Florida Legislature, and the first alumnus elected to both the House and the Senate. Throughout his career, he has worked to protect the environment and to improve the condition of the Everglades. He earned numerous awards for his environmental advocacy and currently serves on the board of the Florida Wildlife Federation. Kiser played a strong role in the reform of Chapter 120, Administrative Procedures Act in 1974 and he has been active in administrative reform. In 2018, The Florida Bar established the S. Curtis Kiser Administrative Lawyer of the Year Award in his honor. Kiser was chairman of the LeRoy Collins Institute for 10 years and has been instrumental in historic preservation efforts, especially those related to the Old Capitol. He has served as both an alumni admissions partner and a career mentor for the law school.
---
Alumni Association Service Award
This award recognizes a Florida State University law school graduate who has rendered distinguished service to our College of Law over an extended period of time.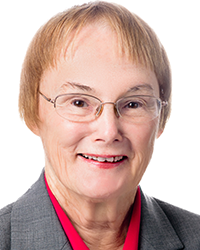 Mary L. Pankowski ('01) of Tallahassee, Florida
Prior to attending law school, Mary Pankowski was a vice president at Florida International University from 1994-1999. She also served as associate vice president of academic affairs and a professor of educational leadership at Florida State University. After law school, she was an assistant state attorney at the Second Judicial Circuit for 11 years, where she was a prosecutor working with juveniles. Pankowski opened her private practice in 2013, specializing in helping young people who made misguided decisions. She is also the former president of the Tallahassee Rotary Club, Capital Women's Network, and has actively served on the TCC Foundation Board for 14 years. She has served as adjunct professor, teaching juvenile law, as well as a J.D. advisor for law students considering careers in criminal law. She previously sponsored the Law Office of Mary Pankowski Book Award in Juvenile Law. She is also a member of the law school's Board of Visitors.
 
---
Class of '66 Award
This award recognizes a non-Florida State University College of Law graduate who has rendered distinguished service to our law school and to the community. Each recipient is inducted into the Class of 1966 to commemorate the year that the Florida State University College of Law opened its doors.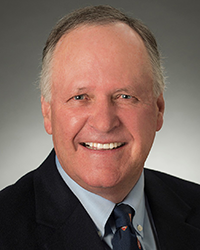 James R. "Jim" Douglass, Jr. of Pittsburgh, Pennsylvania
Jim Douglass holds an undergraduate degree in business from Florida State University, an M.B.A. from the University of Missouri and a law degree from South Texas College of Law. He has served as CFO and CEO of both private and public companies. Douglass is the founder of Douglass & Associates, a private capital investment group in Pittsburgh. His firm engages in the buying and selling of small companies. Douglass has funded the Colonel James R. Douglass Veterans Scholarship, an endowed scholarship awarded to one law student a year who actively serves in the armed forces or who is a former member of the armed forces. He serves on the law school's Exemplary Public Service Award Committee and is a member of the Board of Visitors. He is also the proud father of James Douglass, III, a 2009 graduate of the College of Law and an associate with Fisher & Phillips in Tampa.
---
---
Exemplary Public Service Career Award
This award recognizes a Florida State University College of Law graduate who has dedicated their career to public service and who has demonstrated exceptional character, integrity, humility and professionalism, as well as the highest regard for ethics.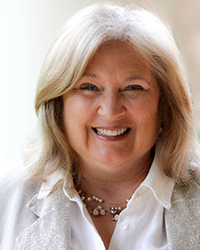 Deborah "Debby" Kearney ('81) of Tallahassee, Florida 
Debby Kearney has served all three branches of state government since graduating from FSU Law in 1981. She began her legal career working in the Florida House of Representatives when it was controlled by Democrats, served as its general counsel when it was controlled by Republicans, tapped as deputy general counsel to Governor Lawton Chiles, and served as general counsel for the Florida Supreme Court, Department of Education, Department of Community Affairs, and the Department of Economic Opportunity. As general counsel for the Department of State, she oversaw 45 emergency cases in 36 days during Bush v. Gore litigation and was the general counsel to the 1998 Constitution Revision Commission. Her nominators praised her nonpartisanship, generosity and mentorship of younger attorneys. An oil portrait of Kearney will be displayed prominently at the law school. 
title-inside title-centered
2