J.D. Advisors
title-inside title-centered
2
Jennifer Dixon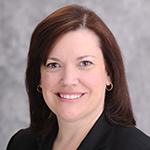 Jennifer Dixon practices at Lowndes, Drosdick, Doster, Kantor & Reed, P.A., in Orlando. She has a broad background in business litigation, real estate litigation, employment law, and family & marital law. Her primary practice focuses on litigation, with a significant portion of her practice devoted to appellate matters. Jennifer litigates cases and handles appeals in both state and federal courts. Her litigation experience includes complex real estate and commercial disputes, shareholder disputes, copyright, trademark and trade dress infringement claims, workplace injury claims, and wrongful termination claims. In the family law arena, Jennifer frequently represents high net worth individuals and families concerning prenuptial agreements, marital dissolutions, post-dissolution modifications, and adoption proceedings. She also counsels clients in the entertainment industry, specifically in music, television and film. Jennifer is a 2004 graduate of the Florida State University College of Law and an active member of the Alumni Board of Directors.
Vinette Godelia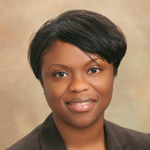 Vinette Godelia practices at Hopping Green & Sams in Tallahassee. Vinette's practice focuses on the negotiation of approvals under the state's growth management laws and local government land development regulations. She represents clients before state, regional and local government bodies on an array of land use and real estate development issues in order to secure entitlements to allow the development of projects. Vinette also represents clients in formal hearings before the Division of Administrative Hearings and circuit and appellate courts. Vinette is listed as a "Florida Super Lawyers" Rising Star, in the annual publication of the Florida Super Lawyers 2010-2012 Edition. She has authored many articles on land use and presented at many workshops and seminars. She is also a member of Leadership Florida (Class of XXIX), Zonta International, and Big Bend Habitat for Humanity Board of Directors. Vinette is a 2002 honors graduate of the Florida State University College of Law.
Christin Gonzalez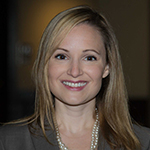 Christin Gonzalez obtained her J.D. in 2011 from the FSU College of Law, where she graduated with honors and served as a member of the Florida State University Law Review. Christin is a partner at Novey Law, where she practices exclusively in the area of marital and family law, including family law appeals. She is certified in Collaborative Law Practice and has experience in family law matters relating to property division, alimony, custody and support of children, and stepparent adoptions. Christin is immediate past president of the Tallahassee Women Lawyers and an active member of the First District Appellate American Inn of Court. She also provides pro bono legal services for survivors of human trafficking and serves as a mentor for Thunderdome Tallahassee.
Melanie Kalmanson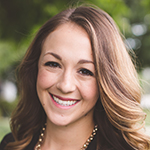 Melanie Kalmanson grew up in Mount Dora, Florida. She attended FSU and graduated with a bachelor's degree in finance and international affairs with a concentration in Spanish in 2013. The next fall, Melanie began her legal career at the FSU College of Law.  While in law school, she served as an executive editor on the Florida State University Law Reviewand the professionalism chair on The Florida Bar YLD Law Student Division Board of Governors. Also in law school, thanks to her professors' mentorship, Melanie realized her passion for academic writing and research and published several papers focusing on constitutional and family law, specifically issues affecting children. Melanie currently serves as a staff attorney to Justice Barbara J. Pariente on the Florida Supreme Court. At the end of her clerkship, upon Justice Pariente's retirement, she will join the Litigation practice group at Akerman, LLP, in Tallahassee. In her free time, Melanie serves as an alumni advisor for the law school's new Raising the Bar Professionalism Program and finance advisor for Alpha Phi International Fraternity.  
Mary Pankowski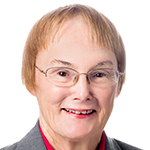 Mary Pankowski was an assistant state attorney of the Second Judicial Circuit for 11 years. Mary teaches a juvenile justice course at the FSU College of Law. Prior to receiving her J.D. at FSU in 2002, she was a vice president at Florida International University from l994-1999. Prior to her vice presidency at FIU, she was associate vice president of academic affairs at FSU and a professor of educational leadership. She received her Ph.D in adult education from FSU in l972. She helped develop  the original feasibility study for the Augustus B. Turnbull, III Florida State Conference Center that resulted in legislative funding to build the center.