Charles W. Ehrhardt
Image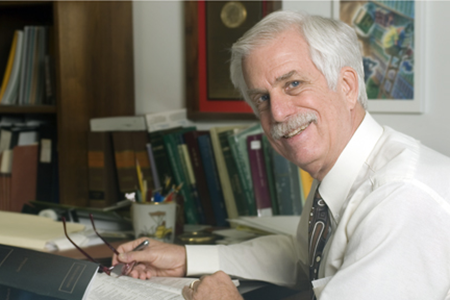 Position
Professor Emeritus
Contact Information
Florida State University
College of Law
Main Classroom Building, Room 320 
Phone: 850.644.5240
ehrhardt@law.fsu.edu
Education
J.D., University of Iowa, 1964
B.S., Iowa State University, 1962
Author of Florida Evidence (West 2021), the leading treatise on the topic, and Florida Trial Objections (West 6th ed. 2019), Professor Ehrhardt has been cited as an authority by appellate courts more than 500 times. He taught Torts, Evidence, Trial Practice and Trial Evidence Seminar, and was named Outstanding Professor seven times. After serving as the Ladd Professor of Evidence for 35 years, he earned emeritus status in 2007. He continues to teach Evidence at the law school.
Professor Ehrhardt served as a commissioner to the National Conference of Commissioners on Uniform State Laws from 1996-2005. He was a member of the faculties of both the National Judicial College in Reno, Nevada, and the Federal Judicial Center in Washington, D.C. He has been a visiting professor at University of Georgia and Wake Forest. Professor Ehrhardt received the Steven M. Goldstein Criminal Justice Award from the Florida Academy of Criminal Defense Lawyers and the President's Award from the Florida Board of Trial Advocates. He clerked for the Honorable M.D. Oosterhout of the U.S. Court of Appeals for the Eighth Circuit and joined Florida State University College of Law's faculty in 1967.
For almost 20 years, he served as the university's representative to the NCAA and the ACC. In 2007, he was inducted into the Florida State Sports Hall of Fame. 
Select Recent Publications
Florida Evidence (2022 ed., West Publishing)
Florida Trial Objections (6th ed., West Publishing 2019)