Nancy Benavides
Image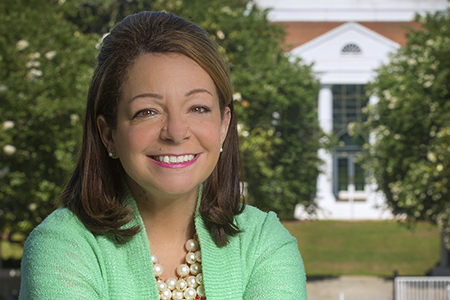 Position
Associate Dean for Academic Programs and Student Advancement
Contact Information
Florida State University
College of Law
Advocacy Center, Room A310B 
Phone: 850.644.7338
Fax: 850.644.4358
nbenavid@law.fsu.edu
Education
J.D., University of Maryland School of Law, 1992
B.S., University of Maryland, 1988
Dean Benavides joined the College of Law administration in 2000. She served as the Director of Career Planning & Placement before being named Assistant Dean for Student Affairs in 2002. She has served in her current role as Associate Dean for Student Affairs/Student Advancement (Dean of Students) since 2004.  
Dean Benavides is responsible for all student-related activities and events. She also counsels and advises students on a wide range of issues. Dean Benavides designed and oversees the law school's Raising the Bar Professionalism+ Program. She has served as faculty advisor to multiple law student organizations, including the Women's Law Symposium and Cuban American Bar Association. In addition serving the law school community, Dean Benavides is actively engaged in mentoring undergraduates. Since 2002, she has overseen our ABA-award winning Donald J. Weidner Summer for Undergraduates Program. She also teaches HUM1921, an undergraduate prelaw course for freshmen in FSU's Bryan Hall Learning Community, and has served as faculty advisor to the Women in Prelaw Society (WIPS), FSU Prelaw Society, and Black Law Students Association/Collegiate Chapter (BLSA).  
Recognition for her work includes being named the recipient of The Florida Bar Standing Committee on Professionalism Law Faculty Professionalism Award, the Outstanding Service to Students Award presented by NASPA/Florida–the leading association for student affairs professionals in higher education, and the Florida State University Guardian of the Flame Faculty Award.  
Dean Benavides is a member of numerous national and state higher education committees. She currently serves on The Florida Bar's Student Education and Admission to the Bar Committee. She previously served on the Law School Admission Counsel (LSAC) Research Committee, is a past member of the LSAC Board of Trustees, and chair of its Diversity Committee and past chair of the American Association of Law Schools' Student Services Section. 
Dean Benavides earned both her B.S. and J.D. from the University of Maryland. Prior to joining FSU Law, she worked in private practice in Washington, D.C., where she was a member of the Maryland State Bar and District of Columbia Bar (now inactive status).