Nancy Benavides
Image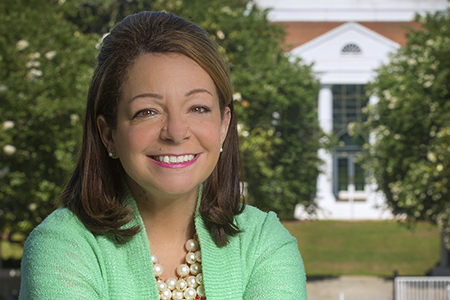 Position
Associate Dean for Student Advancement
Contact Information
Florida State University
College of Law
Advocacy Center, Room A310B 
Phone: 850.644.7338
Fax: 850.644.4358
nbenavid@law.fsu.edu
Education
J.D., University of Maryland School of Law, 1992
B.S., University of Maryland, 1988
Dean Benavides graduated from the University of Maryland School of Law in 1992. Following her graduation from law school, she worked as an associate and managing attorney in the law offices of Patrick J. Christmas & Associates in Washington, D.C. She became the law firm administrator of the Washington, D.C.-based firm Feldesman, Tucker, Leifer, Fidell & Bank in 1999.
In September 2000, Dean Benavides joined the administration of the law school as the Director of Career Planning & Placement. She became Assistant Dean for Student Affairs in 2002 and has served as Associate Dean for Student Affairs/Associate Dean for Student Advancement since 2004. In this position, she is responsible for all student-related activities and events. She also counsels and advises students on a wide range of issues. She has received several University awards for her work with students, including the 2013 Guardian of the Flame Faculty Award. Dean Benavides also received the 2014 Outstanding Service to Students Award presented by NASPA/Florida, the leading association for student affairs professionals in higher education.
Dean Benavides is a member of numerous national and state higher education committees and chaired the American Association of Law Schools Student Services Section in 2011. She is a member of the Board of Trustees of the Law School Admission Council (LSAC), chairing its Diversity Committee, and a member of The Florida Bar's Student Education and Admission to the Bar Section. She also is a member (inactive status) of the Maryland State Bar and the District of Columbia Bar.