Tisha Holmes
Image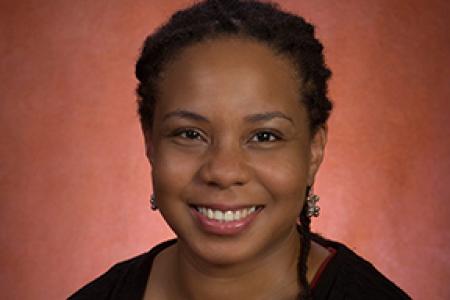 Position
Courtesy Professor of Law
Contact Information
Florida State University
College of Law
Bellamy Building, Room 333
Phone: 850.650.7889
ttholmes@fsu.edu
Education
Ph.D. (Urban Planning), UCLA, 2015 
M.P.A., (Environmental Science and Policy), Columbia University, 2005
B.A., (Political Science; Environmental Studies), Williams College, 2004
Professor Holmes is an associate professor of Department of Urban & Regional Planning and teaches climate change and community resilience, land use planning, and coastal planning. Her research intends to promote grassroots level capacities through community outreach and participatory engagement.
Select Recent and Forthcoming Publications
Jackson, A., Parker, M., Turner DeVera, L., Garcia-Zambrana, I. Holmes, T., Shiau, E., and Medina, C. (2018). Moving the Needle: Early Findings on Faculty Approaches to Integrate Culturally Competent Pedagogy into Educational Spaces. eJournal of Public Affairs, 7 (2). http://www.ejournalofpublicaffairs.org/moving-the-needle/
Grossman, E., Hathaway,M., Callihane, M., English, D., Holmes, T., Moran, C., Uejio, C., York, E., Dorevitch, S. (2018). Mini-grants to local health departments: an opportunity to promote climate change preparedness. Journal of Public Health Management & Practice. June 21, 2018 doi: 10.1097/PHH.0000000000000826
Uejio, C., Morano, L.H., Jung, J., Kintzinger, K., Jagger, M., Chalmers, Holmes, T. (2018) Occupational heat exposures among municipal workers. International Archives of Occupational and Environmental Health 91,705-715
Holmes, T. (2017). Ecotourism and rural disaster resilience in Trinidad & Tobago. In Alan Lew, & Joseph Cheer (Eds.), Tourism, Resilience and Environmental Change. Routledge.
Pincetl, S., Chadwick, B., & Holmes, T. (2012). An expanded urban metabolism method: Towards a systems approach for assessing urban energy processes and causes. Landscape Urban Planning, 107, 193-202.
Holmes, T. (2010). Sa ou fe, se li ou we: Rebuilding governance in post-earthquake Haiti. Critical Planning Journal, 17, 141-152.