Paolo Annino Honored By The ABA
---
Paolo Annino Honored By The ABA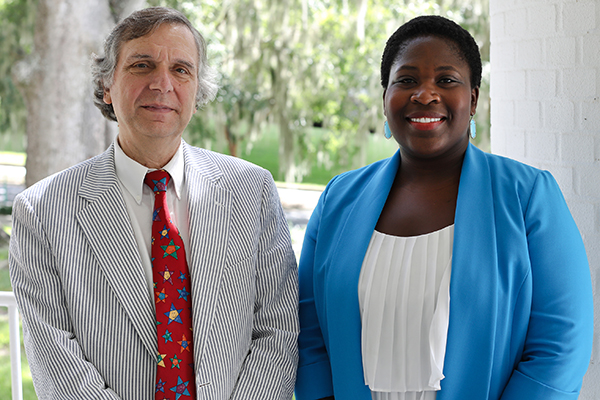 Congratulations to Paolo Annino, our Glass Professor of Public Interest Law and Director of the Public Interest Law Center, on receiving the American Bar Association Criminal Justice Section Raeder-Taslitz Award!
The award is given in memory of Myrna Raeder and Andrew Taslitz to a professor at an ABA-accredited law school who exemplifies ethical and professional conduct, demonstrates excellence in scholarship, teaching or community service, and has made a significant contribution to promoting public understanding of criminal justice, justice and fairness in the criminal justice system, or best practices on the part of lawyers and judges. The award is one of several national honors bestowed on Annino for his many contributions and impactful advocacy on behalf of Florida's children. 
Clinical Professor Carla Laroche nominated Annino for the prestigious award. In her nomination letter, Laroche wrote, "Paolo not only seeks to protect children's rights, but teaches law students how to be better lawyers. Future and current law students aspire to be taught by Paolo because of his mentorship, his trust in their abilities, and his passion for social justice. During their conversations, their in-class and in-court lessons, and their readings, students learn how to represent clients effectively and responsibly." Alumni Bruce Blackwell ('75), Ashley Hamill ('18) and Haley Van Erem ('13) also wrote letters in support of the nomination. Annino was honored by the ABA Criminal Justice Section in Washington, D.C., on November 2.
Published on December 4, 2018