Distinguished Alum Award
This award recognizes a Florida State University law school graduate who is distinguished professionally and who has rendered outstanding service to the community as well as to our College of Law. Factors considered in selecting the winner include: professional distinction; good citizenship; and significant contributions benefiting the community, state, and nation.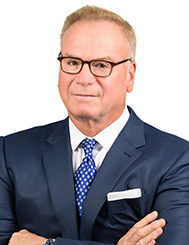 Tom Spulak ('82) of Washington, D.C.
Tom Spulak is a partner at King & Spalding. As group co-leader of the firm's government advocacy & public policy practice, he is actively involved in numerous lobbying efforts on the most pressing issues in Washington, involving tax, health, energy, defense, aerospace, and appropriations. Much of Spulak's practice is devoted to counseling Fortune 50 companies on strategy and how to abide by the many regulations that govern lobbyists and donors, including issues related to ethics, election law, and campaign finance. He also counsels his foreign clients on complying with the Foreign Agent Registration Act. Before entering private practice, Spulak served as staff director and general counsel of the House Committee on Rules, as well as general counsel to the U.S. House of Representatives. In each position, he worked on meaningful policy to improve lives. Spulak's current practice allows him to stay connected to Congress by representing corporate clients who interact with governmental entities. He has been recognized as a leading government relations lawyer by Legal 500 as well as ranked by Chambers USA and by The Best Lawyers in America. Spulak is also devoted to non-profit service, serving as chair and president of the Claude Pepper Foundation and chair of the Hospice Foundation of America. He is a generous supporter of the College of Law in multiple ways. Spulak is a major donor to the law school and teaches in both the juris doctor and juris master programs. 
---
Alumni Association Service Award
This award recognizes a Florida State University law school graduate who has rendered distinguished service to our College of Law over an extended period of time.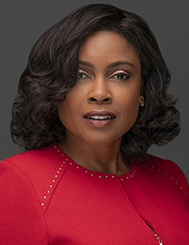 Salesia Smith-Gordon ('92) of West Palm Beach, Florida
Salesia Smith-Gordon is the founder of Law Office of Salesia Smith-Gordon, a boutique personal injury law firm. She focuses her practice on personal injury and wrongful death litigation. Also a registered pharmacist, Smith-Gordon maintains active memberships in multiple pharmacy and legal organizations. In addition to devoting herself fully to her cases, Smith-Gordon is committed to giving back to the profession and to her community. She has served in numerous leadership roles and received numerous awards and recognitions, most recently serving as chair of the Palm Beach County Justice Association Social Justice Committee, trustee for the Chamber of Commerce of the Palm Beaches, and secretary of the Palm Beach County Sherree D. Cunningham Black Women Lawyers Association. She also recently received the Alpha Kappa Alpha Sorority, Inc. L.E.A.D Award and ICABA Woman of Impact Award, and was named one of National Black Lawyers Top 100 Lawyers. Smith-Gordon is a current member of the College of Law's Alumni Association Board of Directors. She helped form the law school's Black Alumni Network (BAN) and served as the organization's first president. BAN's mission is to empower and support the Black students, alumni, faculty, and staff of Florida State University College of Law in order to assist those individuals and the College of Law as a whole in achieving their full potential. Smith-Gordon is a major donor to the law school, having established the Salesia V. Smith-Gordon Endowment to support the activities of the College of Law's Black Law Students Association. In recognition of her commitment, the law school named a faculty office the Salesia V. Smith-Gordon Faculty Office.
---
EveryDay Hero Award
This award recognizes a Florida State University law school graduate who is an early to mid-career public servant that enthusiastically uses their legal training to make a more just and equitable society.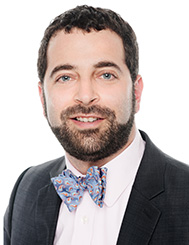 Seth Miller ('04) of Tallahassee, Florida
Seth Miller serves as the executive director of the Innocence Project of Florida (IPF), an organization dedicated to providing pro bono legal and investigative services to individuals seeking to prove innocence of crimes for which they have been convicted and working to redress the causes of wrongful conviction. Miller litigates post-conviction innocence cases, supervises the IPF's internship program, and regularly lectures to students, lawyers, and community groups on issues related to wrongful convictions. Before joining IPF in 2006, Miller served as a project attorney with the ABA Death Penalty Moratorium Implementation Project in Washington, D.C., and as a staff attorney with the First District Court of Appeals. He teaches Post-conviction Remedies as an adjunct professor at the College of Law.
---
Class of '66 Award
This award recognizes a non-Florida State University College of Law graduate who has rendered distinguished service to our law school and to the community. Each recipient is inducted into the Class of 1966 to commemorate the year that the Florida State University College of Law opened its doors.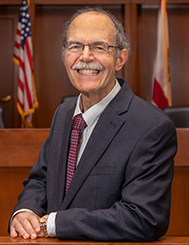 Nat Stern of Tallahassee, Florida
Nat Stern graduated with an A.B. from Brown University and received a J.D. from Harvard University. He joined the FSU College of Law faculty in 1981, teaching constitutional law. Stern remained a prolific scholar and engaged colleague throughout his career. During his four decades at the law school, Stern made far too many contributions to count. He taught thousands of students, introduced hundreds of undergraduates to the joys of legal education through our Donald J. Weidner Summer for Undergraduates Program, and has expertly served as faculty advisor to our Moot Court Team since 1993. Stern was also a leader in terms of faculty governance, including serving for a year as associate dean for academic affairs and chairing the faculty appointments and curriculum committees several times. He was a favorite in the classroom and has deservedly won numerous teaching awards. Under his leadership, the Moot Court Team won many national competitions and two international competitions—last year was the team's most successful, proving that Nat continued to lead the team with extreme skill almost 30 years after taking the helm.
---
---
Exemplary Public Service Career Award
This award recognizes a Florida State University College of Law graduate who has dedicated their career to public service and who has demonstrated exceptional character, integrity, humility and professionalism, as well as the highest regard for ethics.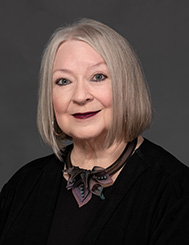 Susan Maher ('84) of Tallahassee, Florida
Susan A. Maher served the State of Florida for 31 years before retiring in 2016. Maher's career primarily focused on representation of the Florida Department of Corrections and its employees in civil rights and tort litigation. She was described by all of her nominators, alumni and non-alumni alike, as the consummate public servant with the highest integrity and dedication to her craft. Not only an outstanding attorney, Maher was a wonderful mentor who trained and taught numerous attorneys who continue to dedicate themselves to public service. 
---
---
---
---
View the Recording of the 2022 Alumni Awards Presentation