Distinguished Alum Award
This award recognizes a Florida State University law school graduate who is distinguished professionally and who has rendered outstanding service to the community as well as to our College of Law. Factors considered in selecting the winner include: professional distinction; good citizenship; and significant contributions benefiting the community, state and nation.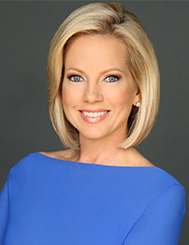 Shannon Bream ('96) of Washington, D.C.
Shannon Bream is the anchor of FOX News Channel's (FNC) FOX News @ Night with Shannon Bream and is also chief legal correspondent for the network. She joined FNC in 2007 as a Washington D.C.-based correspondent covering the U.S. Supreme Court. During her time at the network, Bream has reported live from Capitol Hill on multiple high profile Supreme Court news events, including the 2015 decision to rule in favor of same-sex marriage nationwide, the 2013 ruling of the Defense of Marriage Act, the 2009 nomination of Judge Sonia Sotomayor, and the 2008 hearing on Guantanamo Bay detainees. She counts it a great privilege to cover the news of the day at such a pivotal moment in history. Amid the swirl of troubling news from around the globe, her faith is her greatest comfort and hope. Prior to her career in television news, Bream started her professional life as a sexual harassment attorney. She is the author of the national bestseller, Finding the Bright Side, and the #1 New York Times bestseller, The Women of the Bible Speak. She is a magna cum laude graduate of Liberty University and earned a Juris Doctorate with honors from Florida State University College of Law. Away from work, Bream enjoys running, fly fishing, reading, and travelling the world with her partner-in-crime: her husband Sheldon. He once tricked her into running the Pittsburgh Marathon. Bream recently participated in SBA's Lawyer Up speaker series, addressing career-related topics for students, including career path, networking, and work-life balance.
---
Alumni Association Service Award
This award recognizes a Florida State University law school graduate who has rendered distinguished service to our College of Law over an extended period of time.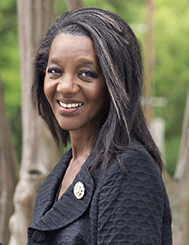 Pamela Burch Fort ('77) of Tallahassee, Florida
Pamela Burch Fort is president/owner of The Commerce Group. As president, she helps major clients, including but not limited to, major businesses, governmental entities, and political candidates. In 2002 and 2010, Fort managed redistricting efforts of Florida democratic legislative and congressional members, coordinating the legal, demographic, and cartographic units. As a believer in citizens' need to be informed in a democracy, Fort created multiple avenues for citizens to participate in their governance and become informed on policy initiatives. She is the founder of FortReport.com, an online resource to keep the public informed on political issues, and the executive director of Civic Concern, which encourages citizens to participate in creating a better quality of life through governance. Before becoming self-employed, Fort began her legal career as a public defender in the Nineteenth Judicial Circuit. She graduated with her B.A and J.D. from Florida State University in 1975 and 1977, respectively. In addition to her professional career, she is also involved with many volunteer organizations, such as the ACLU of Florida, the NAACP, and the Tallahassee Chapter of New Leaders Council. Outside of work and volunteer commitments, she spends time with her husband, James, with whom she has two adult children, and participates in Ashtanga Yoga. Fort has played a big role in the Donald J. Weidner Summer for Undergraduates Program, coordinating a behind-the-scenes tour of the Florida Capitol, facilitating and presenting legislative program sessions, attending the networking reception, and serving as a mentor to participants. She also serves the law school as a career mentor for current students.
---
Class of '66 Award
This award recognizes a non-Florida State University College of Law graduate who has rendered distinguished service to our law school and to the community. Each recipient is inducted into the Class of 1966 to commemorate the year that the Florida State University College of Law opened its doors.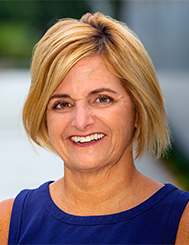 Senator Loranne Ausley of Tallahassee, Florida
Senator Loranne Ausley graduated with a B.A. in economics and politics from Randolph-Macon Woman's College and received her J.D. from Washington & Lee University School of Law. She was elected to the Florida Senate in 2020, having previously served 12 years in the Florida House of Representatives. She has focused many of her efforts on issues regarding education and public health. In addition to her legislative service, Ausley is active in a number of local, state, and national organizations. She was instrumental in creating Whole Child Leon, a community-based initiative focused on young children and their families, and served as chair for eight years. She led the effort to bring Purpose Built Communities to Tallahassee and she currently serves as co-chair of the South City Foundation, which is the community quarterback organization for the holistic place-based neighborhood revitalization effort. Ausley also currently serves on the board of directors of CareerSource Florida, the Institute for Child Success, and the Claude Pepper Foundation. Through her work to bridge the digital divide and expand rural broadband, she was recently named co-chair for the national NewDEAL Forum's Broadband Task Force. She currently lives in Tallahassee with her husband Bill Hollimon and son Will, and in her spare time, she is a competitive triathlete and three time Ironman finisher. Ausley has been an advocate for the law school within the Florida Legislature, helping to introduce legislation at the local level to rename the law school's main classroom building and sponsoring legislation to provide funding for the Veterans Legal Clinic.
---
Exemplary Public Service Career Award
This award recognizes a Florida State University College of Law graduate who has dedicated their career to public service and who has demonstrated exceptional character, integrity, humility and professionalism, as well as the highest regard for ethics.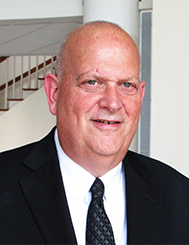 ​
Alan Abramowitz ('89) of Tallahassee, Florida
Alan Abramowitz is the current chief executive officer of The Arc of Florida, a non-profit based in Tallahassee that supports community-based organizations which advocate for and with people with intellectual and developmental disabilities. Prior to joining The Arc, Abramowitz led Florida's Guardian ad Litem program for 10 years, heading the statewide program that relies on volunteers who get to know foster children and attend court hearings to speak on their behalf. He has also held executive positions at the Florida Department of Children and Families and The Florida Bar, worked as an assistant general counsel for the Florida Department of Juvenile Justice, served as a JAG officer in the Army Reserves and National Guard, and was a Peace Corps volunteer. Most of his career has been spent serving not only the public, but children who frequently have no voice.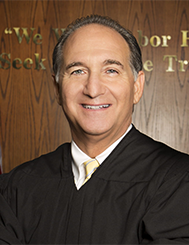 Judge Steve Leifman ('87) of Miami, Florida
Judge Steve Leifman has served as an associate administrative judge for the Eleventh Judicial Circuit Court of Florida since 1998. He has spent a majority of his judicial career diverting mentally ill people who might otherwise end up in the criminal justice system into treatment centers. He has served as special advisor on criminal justice and mental health for the Supreme Court of Florida since 2007, was chair of the court's Mental Health Subcommittee between 2007 and 2010, and in 2000, he started the Eleventh Circuit's Criminal Mental Health Project. He has received numerous awards for his tireless efforts to keep mentally ill individuals out of prisons and jails. 
---