Frederick M. Abbott
Image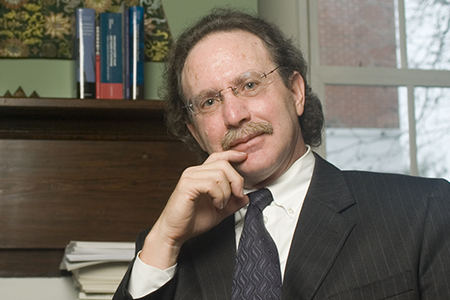 Position
Edward Ball Eminent Scholar Professor of International Law
Contact Information
Florida State University
College of Law
Damon House, Room 203 
Phone: 850.644.1572
Fax: 917.591.3112
fabbott@law.fsu.edu
Education
LL.M., University of California at Berkeley, 1989
J.D., Yale University, 1977
B.A., University of California at Berkeley, 1974
Frederick Abbott, the Edward Ball Eminent Scholar, is highly regarded for his scholarship and professional activities in international intellectual property rights and global economic issues. He is a member of the Expert Advisory Group (EAG) to the UN Secretary General's High Level Panel on Access to Medicines appointed in late 2015. He is Co-Chair of the Committee on Global Health Law of the International Law Association, having served as Rapporteur for the Committee on International Trade Law from the inception of its work in 1993 to its conclusion in 2014. He is consultant to the World Health Organization, the United Nations Development Program and other multilateral institutions. Professor Abbott regularly serves as panelist for the World Intellectual Property Organization Arbitration and Mediation Center. He is on the editorial board of the Journal of International Economic Law (Oxford) and on the Editorial Board of the WIPO-WTO Colloquium Papers Series, Geneva. He is former Chair of the American Society of Law Intellectual Property Interest Group and the International Law Section of the American Association of Law Schools, and former Director of the American Society of International Law Research Project on Human Rights and International Trade. He has served on the Panel of Experts of UNCTAD's Program on the Settlement of Disputes in International Trade, Investment and Intellectual Property, and as consultant for the UNCTAD/ICTSD Project on Intellectual Property and Sustainable Development. He has served as Chair of the Intellectual Property Advisory Committee of the Foundation for Innovative New Diagnostics.
Professor Abbott has served as expert advisor to a number of governments, both developed and developing, on matters involving intellectual property rights, international trade, public health, transfer of technology and related subject matter. He has served as counsel in dispute settlement proceedings at the World Trade Organization.
Professor Abbott is the author of numerous books and articles in the fields of international economic law, international intellectual property rights law, international health regulation and public international law. His books include Emerging Markets and the World Patent Order (ed. with Carlos Correa and Peter Drahos)(2013), International Intellectual Property in an Integrated World Economy (with Thomas Cottier and Francis Gurry) (2nd ed. 2011), Global Pharmaceutical Policy: Ensuring Medicines for Tomorrow's World (with Graham Dukes) (2009), UNCTAD-ICTSD Resource Book on TRIPS and Development (Principal Consultant with Carlos Correa)(2005), The International Intellectual Property System: Commentary and Materials (with Thomas Cottier and Francis Gurry) (1999), China in the World Trading System: Defining the Principles of Engagement (ed. 1998), Public Policy and Global Technological Integration (ed. 1997), and Law and Policy of Regional Integration (1995). His book on treaty-making, Parliamentary Participation in the Making and Operation of Treaties (1994), edited with Stefan Riesenfeld, was awarded the American Society of International Law Certificate of Merit.
Prior to 1989 Professor Abbott was a partner at Pillsbury, Madison & Sutro (now Pillsbury Winthrop Shaw Pittman). He has served as Visiting Professor at University of California at Berkeley (Boalt Hall) School of Law, as Jean Monnet Professor at the University of Bonn, Visiting Professor and Weickert Fellow at the University of Berne, Visiting Professor at University of California, Hastings College of the Law and at Vanderbilt Law School, and was Professor at Chicago-Kent College of Law. Professor Abbott regularly teaches on the faculties of the World Trade Institute in Berne and is Co-Director of the Executive Course on Intellectual Property, Diplomacy and Global Public Health at the Graduate Institute Global Health Programme in Geneva.
Select Recent Publications
INTERNATIONAL INTELLECTUAL PROPERTY IN AN INTEGRATED WORLD ECONOMY (with Thomas Cottier & Francis Gurry) (3d ed., Kluwer/Aspen Publishers 2015)
USING COMPETITION LAW TO PROMOTE ACCESS TO HEALTH TECHNOLOGIES: A GUIDEBOOK FOR LOW- AND MIDDLE-INCOME COUNTRIES (editor) (United Nations Development Program 2014)
Public-Private Partnership as Model for New Drug R&D: the future as now, in Public-Private Partnerships, Global Intellectual Property Governance and Sustainable Development (M. Chon, A. Abdel-Latif & P. Roffe, editors) (Cambridge University Press) (forthcoming 2017)
The Evolution of Public-Health Provisions in Preferential Trade and Investment Agreements of the United States, in Intellectual Property Rights and Mega-Regional Trade Agreements, Global Perspectives and Challenges for the Intellectual Property System, Issue No. 4, ICTSD-CEIPI (forthcoming 2017)
Legislative and Regulatory Takings of Intellectual Property: early stage intervention against a new jurisprudential virus, in Honor of Pedro Roffe, Liber Amicorum Pedro Roffe, Intellectual Property, Technology Transfer and Investment: Understanding the Interfaces and Development Impact (C. Correa & X. Seuba, editors) (Springer) (forthcoming 2017)
Health and Intellectual Property, in Research Handbook on Global Health Law (G-L Burci & B. Toebes, editors) (Edward Elgar Publishing) (forthcoming 2017)
Transfer of Technology and a Global Clean Energy Grid, in International Trade in Sustainable Electricity (T. Cottier & I. Espa, editors) (Cambridge University Press 2017)
Competition Law in Emerging Markets: The Virtue of Regulatory Diversity, in International Law and Governance (J. Chaisse & T-Y Lin, editors) (Oxford University Press 2016)
Parallel Trade in Pharmaceuticals: Trade Therapy for Market Distortions, in Research Handbook on Exhaustion and Parallel Imports (I. Calboli & E. Lee, editors) (Edward Elgar Publishing 2016)
Rethinking Patents: From 'Intellectual Property' to 'Private Taxation
Scheme,' in Kritika: Essays On Intellectual Property (P. Drahos, G. Ghidini & H. Ullrich, editors) (Edward Elgar Publishing 2015)
An Overview of the Agreement, Contents and Features, in The ACTA and the Plurilateral Enforcement Agenda: Genesis and Aftermath (P. Roffe & X. Seuba, editors) (Cambridge University Press 2015)
Trade in Medicines, in Trade and Health: Towards Building a National Strategy (R. Smith et al., editors) (World Health Organization 2015)
Trade Costs and Shadow Benefits: EU Economic Partnership Agreements as Models for Progressive Development of International IP Law, in EU Bilateral Trade Agreements and Intellectual Property: For Better or Worse? 159 (Josef Drexl, et al., editors) (Springer Publishers 2014)
Anti-competitive Behaviours and the Remedies Available for Redress, in Using Competition Law to Promote Access to Health Technologies: A guidebook for low- and middle-income countries 48 (United Nations Development Program 2014)
China policies to promote local production of pharmaceutical products and protect public health, World Health Organization (2017), at www.who.int/phi/publications/china_policies_promote_local_production_ pharm/en/
Indian policies to promote local production of pharmaceutical products and protect public health, World Health Organization (2017), at www.who.int/phi/publications/indian_policies_promote_local_ production_pharm/en/
Excessive Pharmaceutical Prices and Competition Law: Doctrinal Development to Protect Public Health, 6 U.C. Irvine L. Rev. 281 (2016)