Steve R. Johnson
Image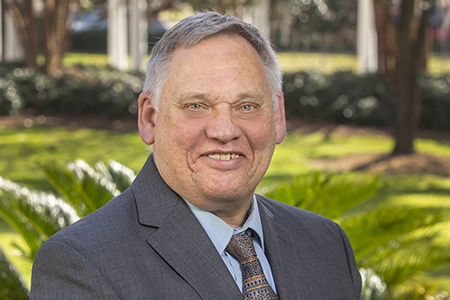 Position
Dunbar Family Professor
Contact Information
Florida State University
College of Law
Main Classroom Building, Room 214
Phone: 850.644.1777
sjohnson@law.fsu.edu
Education
J.D., New York University, 1981
B.A., St. Francis College (New York), 1976
Steve Johnson is the Dunbar Family Professor of Law. Johnson has received numerous teaching awards. His courses include Taxation, Business Planning, Bankruptcy, Legislation, and Administrative Law. He also works with Florida State's highly successful moot court program and has coached a national championship team and many other award-winning Florida State teams in moot court competitions around the country.
Johnson is the author of two casebooks and scores of articles and book chapters in leading U.S. and foreign publications. His work has been cited in many decisions by the U.S. Supreme Court and other federal and state tribunals. He has been quoted in hundreds of media reports, been a featured speaker at over 100 professional and academic conferences, and has served as a consultant to Congress and federal courts and agencies. He has been a featured columnist for State Tax Notes and an associate editor of the American Bar Association Section of Taxation News Quarterly. 
Before entering law teaching, Johnson practiced law at a large New York City law firm, served as a senior attorney with the IRS Chief Counsel's Office, and served as a special assistant United States attorney with the U.S. Department of Justice. 
Select Recent and Forthcoming Publications
Teaching Tax Through the Simulation Method, 19 Pitt. Tax Rev. _ (forthcoming 2023)
Legal Stability, Jurisdiction, and Tolling in Tax Court Deficiency Cases, 177 Tax Notes Fed. __ (forthcoming 2022)
Remembering Doug Kahn, 41 Tax Times (2022)
Federal Tax Ethics Rules and State Malpractice Litigation, 75 Tax Lawyer 125 (2021)
Gitlitz and the Role of the Courts in Tax Administration, 40 Tax Times (2020)