Salesia V. Smith-Gordon ('92)
---
Salesia V. Smith-Gordon ('92)
Role Model & Risk Taker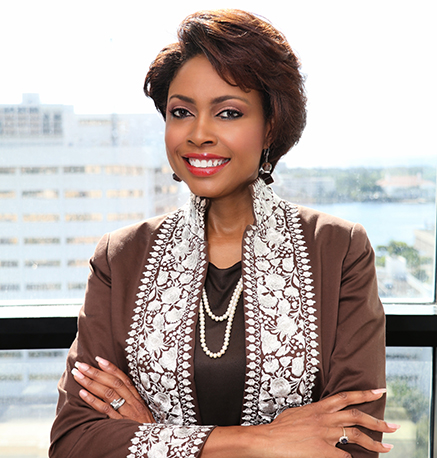 As a registered pharmacist, Salesia Smith-Gordon contemplated returning to school to become a veterinarian or doctor. Her plans changed after a conversation with her mother, Jeraldine Williams, a 1981 graduate of the FSU College of Law.
"I knew that after pharmacy, I would pursue an additional career path," Smith-Gordon said. "I was leaning toward the medical field and my mother called me and said, 'I want you to take the LSAT.' It was just that simple. I was an obedient child, I listened to her rationale and I said, 'That sounds like a good idea.' And I did it. I enjoy what I do every day and I'm glad I made that decision."
Upon graduating from the College of Law in 1992, Smith-Gordon immediately opened her own firm in Tallahassee within her mom's office, with whom she had worked during law school.
"I did not interview with any companies or any law firms while in law school," said Smith-Gordon. "I had always seen my family be business owners. My grandfather Judge Williams' parents were sharecroppers. As a child he worked in the fields, but knew it was not the life for him, left Georgia and ended up in Tampa where he became a successful automobile mechanic business owner. My mother was a business owner, my biological grandfather, Lee Brown, was a business owner – a barber – and so that is what I saw."
Although it was always her plan, Smith-Gordon knew that being a solo practitioner immediately after law school would not be easy. She worked as a lawyer by day – practicing primarily in the area of criminal defense to get started – and as a pharmacist by night. As she became more adept at trying cases and running her firm, Smith-Gordon slowly acquired small personal injury cases, which became her passion. She has handled personal injury cases exclusively for approximately 20 years and many of her staff members have worked at the firm a significant number of those years.
"Interacting with my staff and my clients is the best part of my job," remarked Smith-Gordon, who has two law offices in West Palm Beach and Belle Glade and practices throughout the state. "I pride myself on doing good work for the client and in the community. To do good work for the client, you've got to know who they are. You've got to understand where they are coming from as a human being, as a member of their family structure. Each story is a little bit different. It doesn't matter to me if you are a waitress or a physician or even a judge – we've represented the whole spectrum. Your case is important no matter who you are."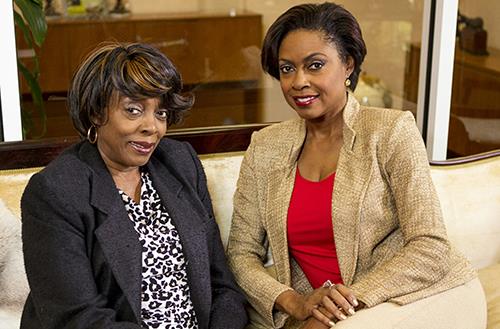 Smith-Gordon has won numerous multimillion dollar verdicts and settlements for her clients. Based on each unique case, Smith-Gordon advises them to take steps such as meeting with financial advisors, buying a home and using some of their money for pre-paid college funds. Helping each client restore and restructure their life is always Smith-Gordon's ultimate goal.
"Each case involves different people of different walks of life. I'm proud to be able to weave through different races, different ethnicities – to be able to relate to all kinds of people," she said. "I want to represent anybody who needs my assistance, who is significantly injured, where I can make a change and impact their life."
Smith-Gordon's background in pharmacy is extremely helpful in her practice. "At least 70% of what we do is medical – it involves medicine, it involves the human body, it involves understanding that people were human beings before they got struck by a truck," she said. "What do they do now that they've been in this terrible accident with great injuries? Many of our cases end up being surgical cases, so knowing the history of my clients and understanding their frustration – because they could be in pain, not knowing what medicines to take – I can have the suit of the lawyer and switch over and put on the jacket of the pharmacist and, when necessary, I pick up the phone and call the doctor." 
In addition to devoting herself fully to her cases, Smith-Gordon is extremely committed to giving back to the profession and to her community. She serves on the College of Law's alumni board, the Palm Beach County Justice Association board of directors and the Sea Coast Bank board of business development. She previously chaired The Florida Bar's Grievance CommitteeDiv. D and served as president of the Cunningham Bar Association. She also is committed to educating people about the law.
"I'm not there to teach them laws, but to give them access so they can ask questions," she said. "I also know that many of them rarely see a black female who is a lawyer, who is a business owner and who they have access to. So, I want to do my best to try to be a good role model. It's important for little girls, as well as young lawyers, to see that this is possible – that whatever their dream is, it's possible."
Smith-Gordon describes herself as very politically active. Her husband, Lawrence Gordon, is vice mayor of one of the municipalities in Palm Beach County. When he recently ran for a seat on the county commission, Smith-Gordon stepped down from her posts as chair of the Palm Beach County Commission on Ethics and chair of the Palm Beach County Inspector General's Committee so she could be on the campaign trail with him. Smith-Gordon also campaigned for Hillary Clinton during the 2016 presidential election. 
With both campaigns finished, Smith-Gordon now has more time for herself. She enjoys cooking and spending time with her two cats, Itty-bitty and Samantha. A "calculated risk taker," she also loves scuba diving, horseback riding and tandem skydiving. She has been white water rafting in Alaska, Peru, West Virginia and Tennessee, and hopes to raft in Colorado and Chile in the future. During her travels, Smith-Gordon is often accompanied by her husband, who she says is, "the bomb." She met him on a blind date and they were married three years later in 2001.
Family is extremely important to Smith-Gordon. While her mother impacted her choice to practice law, numerous family members influence how she practices.
"When I pray at night, I say thank you to my ancestors, because each one had a role," said Smith-Gordon. "I was very blessed to know my grandparents. They instilled in me a responsibility to do well and to do what's right. Unfortunately, I have no children, but I have nieces, nephews and godchildren. When I am about to do something, I think of them and I want to make them proud. That propels me forward. I have a responsibility to make them proud because of the sacrifices that my family made."
As printed in the 2017 issue of Florida State Law magazine.