Wilford A. "Abb" Payne, III ('01)
---
Abb Payne: Accomplished Leader and Businessman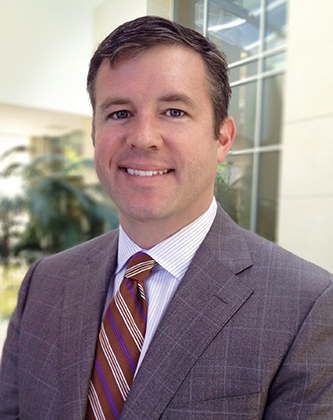 After moving to Tallahassee from his home state of Mississippi for law school, Wilford A. "Abb" Payne, III thought he might never leave the Sunshine State. Even upon deciding to join his father's small homecare business after graduating, Payne chose to work in the Fort Lauderdale branch instead of one of three Mississippi locations.
But after Payne successfully expanded Camellia Healthcare's Fort Lauderdale operations into Palm Beach and became increasingly more involved in operations in Mississippi, his return home was inevitable. "I'd live a month in Fort Lauderdale and a month in Mississippi and then we started our hospice division and started making acquisitions. Then we sold our Fort Lauderdale branch after we had grown it and that was the money we used to make more acquisitions," recalled Payne. "So I took over this four-location homecare business and over the next 15 years took it from a single homecare division to three primary divisions—homecare, hospice and private duty—and from four locations to about 40 locations across the South."
As an undergraduate at the University of Mississippi, Payne was a finance major and took every math course available. At Florida State, he earned an M.B.A. while earning his J.D., so his educational background was ideal for leading a business. The Class of 2001 alumnus attributes his schooling and youth to his initial success in growing Camellia. "I was young and didn't know any different; I just assumed that if you ran a business, you were supposed to grow the business," said Payne.
After his first acquisition as Camellia's CEO—a homecare branch in Central Mississippi—Payne started the hospice division. "We were referring a lot of patients to other hospices, so I learned a lot about how great of a service hospices provide and it made sense for us to provide that care continuum to our own patients. We basically started our first hospice next door to our flagship homecare office in South Mississippi and we followed every homecare branch we had with a hospice branch. We used the money we made in our homecare businesses to start our hospice branches. Every dollar we made went back into the business to keep growing it."
Because Camellia was privately held, they were able to buy distressed businesses and then Payne and his team worked to turn them into successful ventures. Payne credits many of their opportunities to being a family-owned business that had a reputation for taking care of its employees. Businesses were willing to be acquired by Camellia because they trusted that their employees would be welcomed and empowered.
"Camellia was really just a lot of small, family businesses that we merged together," Payne said. While some of the previous owners retired, several of them remained teammates of Camellia after being acquired.
"We sought out smaller businesses that were in our same situation and allowed them to monetize their hard work and then gave them an avenue where they could continue to work and, more importantly, all of their good people could continue to grow with Camellia."
In May 2018, after 15 acquisitions and 10 start-ups, Payne sold Camellia to Encompass Health—the nation's fourth largest provider of post-acute healthcare services.
"We never really set out to sell," said Payne, who had previously sold two smaller businesses to other publicly-traded companies. "Most of the mom-and-pops, we or someone else had bought. To continue to grow would have taken a ton of debt. It was a risk I wasn't willing to take."
Since then, Payne has not slowed down. As CEO of Payne Companies, he has been investing in and advising new businesses. One of Payne's first ventures was InfusionPlus, which has been named the nation's ninth fastest growing healthcare company and the best small business at which to work in Mississippi. He also owns the largest privately owned homecare business in Tennessee, allowing Payne to capitalize on all of his experience at Camellia.
Payne takes great pride in creating business environments where people want to work. He believes one of the keys to his success in growing Camellia was the relationships he built.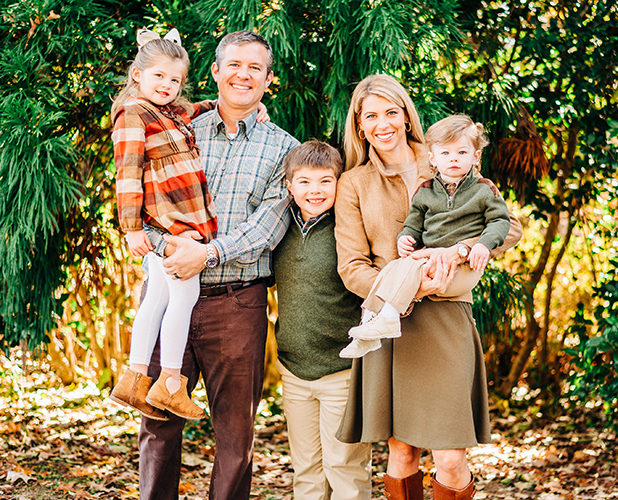 "Most of my businesses are people businesses. Camellia won 'best place to work' in all of our locations for something like 12 years in a row," said Payne, who remains very close with all of the owners whose businesses he bought.
Payne Companies also oversees a dozen "Opportunity Zone" investments, owns boutique resorts and hotels throughout the U.S., and is constantly working on new projects. Payne is especially excited about two current venture capital investments: Homevalet.co and Goodjob.io.
Through the soon-to-"go-live" Homevalet app, subscribers can utilize lockable boxes at their houses, apartment buildings and high-rises to ensure deliveries are secured. Boxes can be temperature controlled for food and grocery deliveries and are accessible by unique codes provided to homeowners and delivery personnel. Homevalet is poised to launch later this year, and has become extremely relevant in the current pandemic, especially because boxes allow for contact-less, UVC-light disinfected home delivery of groceries and other products purchased online.
Goodjob is an employee recruitment tool that Payne says will revolutionize the way employers and employees find one another. The website matches people and companies based on artificial intelligence analytics and eliminates large, industry-standard "finder's fees" that recruiters typically earn.
Throughout his many successes, Payne has been supported by his wife, Jennifer, whom he met when his best friend's mother set them up on a blind date. The Paynes have been married since 2007 and have three children, a 9-year-old son Ford, 6-year-old daughter Arden and 2-year-old son Duke. As a father of three, Payne's life revolves around his family.
"We've got a trampoline and we ride bikes," said Payne. "I'm really fortunate to have the flexibility to be with my kids when they need me to be. I'm my son's Cub Scout leader and I was a t-ball coach." The day Payne signed the deal to sell Camellia, he spent the evening "celebrating" behind second base at his son's t-ball game. The Paynes also enjoy visiting the Florida panhandle beaches and attending football games in the fall.
In addition to his personal and professional pursuits, Payne is very involved in many Southeastern U.S. business communities where Payne Companies businesses operate, is a past state chairman of the Mississippi Young President's Organization, and remains engaged with both of his alma maters. He serves on the boards of the University of Mississippi Foundation and the University of Mississippi Alumni Association, and is a member of FSU Law's Board of Visitors.
"I'm honored to be affiliated with Florida State," said Payne. "I am very happy that I went to Florida State for a lot of reasons and loved every minute of my time around the College of Law and Tallahassee."
Although he returned to Mississippi, Payne remains connected to Florida through his engagement with the law school, his pride in his alma mater and regular family vacations to the Sunshine State.
As printed in the 2020 issue of Florida State Law magazine.